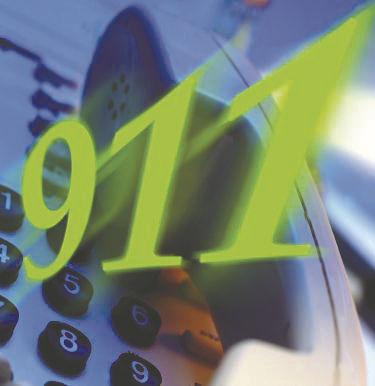 Emergency and communications officials in Richland County, North Dakota, are supporting planned upgrades to the state's 911 call centers.
The U.S. Department of Commerce and U.S. Department of Transportation announced an award to North Dakota's 911 system Monday, Sept. 30. Through the 911 Grant Program, $1,473,805 will be allocated to call centers. These locations, also known as public safety answering points, will be upgrading to Next Generation 911 capabilities.
Jill Breuer, communications and 911 manager for Richland County, said the funding will eventually cut local costs, aid in telecommunication training and improve the county's geographic information system.
"As a whole, 911 coordinators in the state work together as advocates to help make things better," Breuer said.
North Dakota has 22 public safety answering points, the state association of counties stated. These locations have been in the process of transitioning to Next Generation 911 over the past five years.
"This grant will help fund the next phase of enhancements to upgrade equipment and operations so that citizens, first responders and 911 call-takers can use digital IP-based, broadband-enabled technologies to coordinate emergency response," the association continued.
Richland County Emergency Manager Brett Lambrecht is looking forward to the enhanced experience.
"It's important to have enhancement and improvement, making things better and safer for our public and our firefighters. We want people who are better trained and better equipped," Lambrecht said.
Grant funding will absolutely have an impact on modernization, according to state Next Generation 911 Program Manager Jason Horning.
"This will enable the state to continue leading the nation on Next Generation 911," Horning said. "North Dakota will be one of the first states to have an IP-based network from caller to dispatcher. That achievement is on the heels of North Dakota being the sixth state in the country to implement a statewide text-to-911 program."
Enhancements will take some time, Breuer said. She's expecting more information to come later this month.
"We're expecting the funding to come within the next year," Breuer continued.
There are three specific plans for the next phase of Next Generation 911 enhancements, Horning said.
"Implementation of advanced GIS mapping systems will make it easier to identify a 911 caller's location," he continued. "The second will create IP connections to our state's telecommunications service providers."
This feature will set the foundation for citizens to share pictures and videos with dispatchers in the future, expanding on the text-to-911 service currently available in North Dakota.
"Imagine the impact a picture or video will have in relaying information to first responders," Horning added.
Finally, the funding will assist in dispatcher training.
"Our dispatchers are handling more information than ever before and that will only increase going forward," added Karen Kemper, 911 coordinator in Cavalier County, North Dakota. "We need to make sure they have the training they need to do their job effectively and efficiently."
North Dakota has three years to use its grant funding. The 911 Grant Program has awarded a total of $109 million to 34 states and two tribal nations.