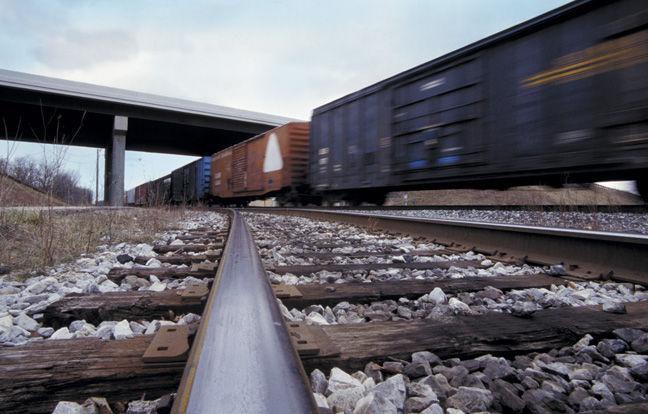 Roads near railroad crossings in Richland County, North Dakota, are expected to receive surface upgrades beginning in less than two weeks.
Three total projects will be completed by Red River Valley and Western Railroad, Richland County Highway Engineer Jesse Sedler said Tuesday, Sept. 3. Each project will require a minimum two-day shutdown of the railroad crossing.
Weather conditions may require the projects to be extended or delayed, Sedler said. Detour routes will be posted for drivers.
The projects are:
• a crossing on Richland County Road 81 east of Dwight, North Dakota; this is 3/4 of a mile south of the County Road 10 intersection; the project is expected to last from Monday, Sept. 16-Tuesday, Sept. 17
• a crossing on 78th Street Southeast, also known as 16th Avenue North in Wahpeton; this is 60 feet east of the 181st Avenue Southeast intersection, or the crossing near Walmart; this project is expected to last from Wednesday, Sept. 18-Thursday, Sept. 18
• a crossing on Richland County Road 10 in Wahpeton; this is 60 feet east of the crossing near Walmart; this project is expected to last from Monday, Sept. 23-Tuesday, Sept. 24.
Earlier in their meeting, the Richland County Board of Commissioners voted 4-1 to approve both the sale of a dilapidated house in Fairmount, North Dakota, and Richland County's assistance in demolishing the house.
Located at 303 First St. N., the house was foreclosed on in 2018. A two-story property, it has visible exterior damage including peeling or broken shingles, siding and gutters.
The commissioners voted to sell the property to Fairmount for $1 and provide $2,000 for the disposal. The $2,000 will be provided to the city once the demolition is complete.
Commissioner Sid Berg was the dissenting vote. Prior to voting, Berg suggested that Richland County provide a maximum of $2,000 per year, not project, in demolition assistance situations. It would be a matter of first come, first served, Berg said.
The board of commissioners has set a precedent by allocating demolition assistance funds, Commissioner Rollie Ehlert said. At the same time, Commissioner Nathan Berseth said projects would be considered individually and the $1 sale, maximum of $2,000 assistance model is not a blanket policy.
"Cities will have to work with us if they want us to contribute $2,000 to help with demolition," Berseth said.
Fairmount has indicated it wants to complete the project as soon as possible, Richland County Auditor Leslie Hage said.
Richland County Commissioner Tim Campbell, a Fairmount resident, first informed the board of the city's interest in August. During that same meeting, Commissioner Dan Thompson mentioned the necessity of selling to a municipality and not a private individual in these situations.
In other news, Richland County has received 18 new voting machines for the 2020 elections. The machines ensure Richland County can have its maximum amount of voting precincts.
Richland County has 15 voting precincts, Daily News reported in April. Both North Dakota District 25 and District 26 have precincts in Richland County. A voting machine in Walcott, North Dakota serves both a District 25 precinct and a District 26 precinct. So does a machine in Hankinson, North Dakota.
The next commissioners meeting is scheduled for 8 a.m. Tuesday, Sept. 17 at the Richland County Courthouse, 418 Second Ave. N. in Wahpeton.