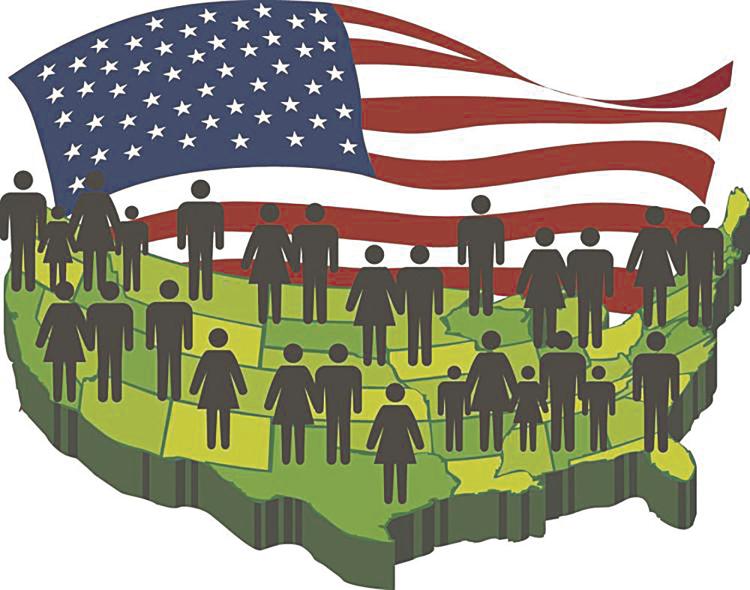 Participation in the 2020 United States Census is expected to be easier than ever.
Starting March 23, 2020, residents will have the option to respond online, by phone or by mail. This is the first time all three options are available.
"We will use data that the public has already provided to reduce follow-up visits," the United State Census Bureau stated. "We are building an accurate address list and automating our field operations — all while keeping your information confidential and safe."
The census asks participants to give information about their household as of April 1, 2020. This includes identifying the members, such as spouses or partners, dependents and roommates, and facts about the home itself, such as if it's owned with or without a mortgage, rented or occupied without rent.
Most census information will be collected in spring 2020. After a follow-up period, census collection operations will begin closing down with all operations closing by September 2020.
"By that time, they've already begun evaluating the data," said Darcie Huwe, Wahpeton's finance director. "All the information is delivered to the president on Dec. 31, 2020."
With seven months until the general public's census participation, leaders are taking steps to solidify their communities' involvement.
Earlier this summer, the Wahpeton City Council and Richland County Board of Commissioners passed resolutions permitting a joint complete count committee for Wahpeton and Richland County, North Dakota.
Complete count committees, established by tribal, state and local governments, consist of community representatives who will increase awareness of the census or motivate residents to participate.
"They're expected to be census ambassadors," Huwe said. "We want them to get the word out. It's different from the 'fast teams' method. The census needs a big group, a 'village' of people."
Between 30-35 people are needed for the complete count committee. Final membership isn't expected to be set until September.
Erin Musland, a partnership specialist with the U.S. Census Bureau, is expected to arrive in Wahpeton that month to train committee members. Musland and Iverson, North Dakota Department of Commerce, are among the leaders most involved in census participation.
"If people don't participate, there is no generation of data," Huwe said.
For decades, Wahpeton's census participation has been recorded at approximately 74-76 percent. Between 1950-1990, the city would challenge census results and demand a recount. That changed following the 2000 censusnt to a municipality.
"Having telephone and internet responses is new and we're hopeful it will be huge," Wahpeton Community Development Director Chris DeVries said. "This is a new avenue for responses."
Census responses are used to determine funding for numerous assistance programs. They include Medicaid, highway planning and construction, the Supplemental Nutrition Assistance Program (SNAP), special education grants, the supplemental nutrition program for Women, Infants and Children (WIC) and more.