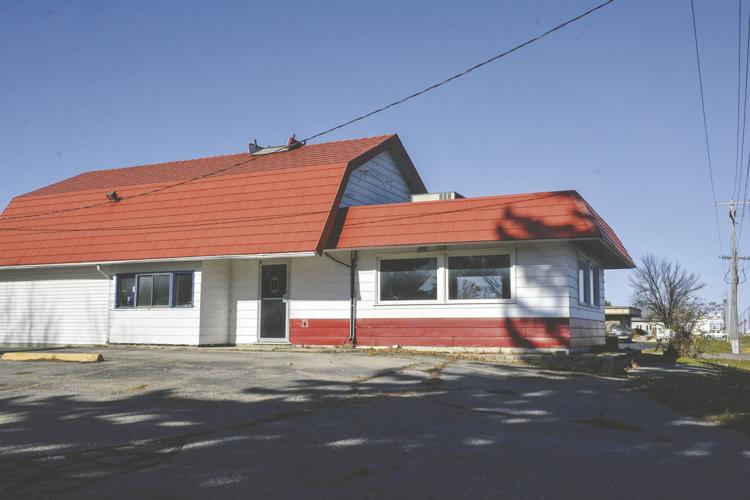 The Breckenridge Port Authority met Wednesday, Oct. 30 to discuss a Minnesota Investment Fund (MIF) loan request and area Chamber of Commerce business.
The committee approved a recommendation to the city of Breckenridge, Minnesota, to approve a $75,000 MIF loan to the owner of Bruders' Butcher.
This loan would go toward opening a butcher shop in the old Dairy Queen building off of Highway 75. The planned opening date for the Breckenridge butcher shop would be Sunday, Dec. 1, for the retail side of the operation to be open for service of upcoming holidays.
"I think it's a good deal for us and it's a good attempt to bring in a new business, improve a less desirable piece of property and potentially have a really nice retail business on our main street," Port Authority Commissioner Scott Nicholson said.
The owner, whose name was not given, currently has a butcher shop in Melrose, Minnesota. He took over the old Melrose City Meat Market in February 2019.
The majority of production and butchering is planned to occur in Melrose while the market in Breckenridge is getting started. The business's midterm plan is to continue sausage making in Melrose and moving additional cooked products in Breckenridge. Butchering would be done at both locations at this point to optimize space in producing larger variety to customers.
This recommendation will go to the Breckenridge City Council for approval of the MIF loan on Monday, Nov. 4.
Wanda Seliski, executive vice president of the Wahpeton Breckenridge Area Chamber of Commerce, spoke to Port Authority.
In previous years, the chamber has asked the committee to donate $2,000 for their Shop Local campaign. This year, the chamber has changed the program into a Twin Town Business Partners, Seliski said. The chamber asked for a $1,500 donation for advertising and promotions for the new program. The city of Wahpeton previously gave the chamber $10,000.
"The Daily News called and they're still printing the Shop Local (special section). They are asking for $1,012.50 to help print it in color. So the board will need to decide if you want to pay that thousand dollars to have that printed it in color and support all of Wanda's requests or just do one or the other," City Administrator Renae Smith said.
Seliski shared insight on the cost situation.
"In the past, the chamber has supported that and paid for it," she said. "When looking at advertising dollars, it is such a gamble. I know in the past just the Shop Local for Daily News has been over $5,000 in advertising. Are we getting the bang for our buck on it? Nothing against Daily News by any means — we still advertise with them a lot — but is that where we want to put our funds, so we have stepped back from that portion," Seliski said.
Daily News' advertising department said the request was for approximately $3,500 for both the Early Gift Guide and Shop Local special sections.
The committee approved funding Daily News with $1,012.50 to print the Shop Local section in color and $1,500 to the chamber.
The next Port Authority meeting will be held at 3:30 p.m. on Wednesday, Nov. 13 at City Hall.