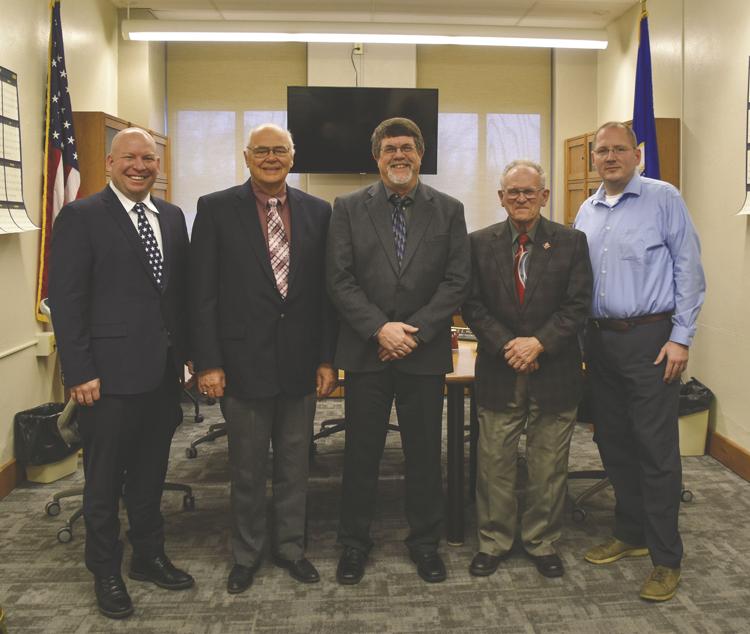 Wilkin County County Attorney Carl Thunem presented a 2019 annual crime report to the Wilkin County Board of Commissioners on Tuesday, Jan. 14. The annual report covered six years of crime statistics and indicated a significant increase in drug-related crimes last year.
The report counted drugs that were found at any crime scene. Alcohol was connected to 44 charges, methamphetamine with 27, marijuana oil with 11, leafy marijuana with 10, pills with seven and heroin with one.
"This data reflects drugs that were found at the scene of the crime," Thunem said. "However, if multiple drugs were found at the scene of the crime, rather than accounting for each drug, I counted the drug based on the most serious drug found."
Moreover, if there were drugs found at a crime scene more severe than a drug charge, that drug count was not a part of the report, rather the more serious crime was accounted for. Additionally, if alcohol, marijuana and methamphetamine were found at a crime scene, only methamphetamine would be counted due to it holding the highest severity, he explained.
This method of counting allowed for nothing to be counted for twice, Thunem explained.
"The methamphetamine number is high. That is a lot of meth for a county of this size," Thunem said. "Historically, we had about 10-15 drug-related crimes a year, which included meth. I think the rise we see is significant."
Forty-four drug-related crimes were reported in 2019 as compared to 14 in 2018, 11 in 2017, 17 in 2016, 10 in 2015 and eight in 2014.
The report examined crime over six years. Since 2014, total crime has increased from 70 to 143 crimes in 2019. Crimes listed were felony domestic assault and drinking while under intoxicated, gross misdemeanor assault and D.W.I., sex crimes, personal and property crime.
Thunem outlined factors that he found to be related to the significant increase in all crimes in the county: marijuana oil, lack of insurance, better criminal history review, different prosecutorial approach, younger officers, K-9 Officer Leon and increased use of meth.
Historically, marijuana oil was used by those who were considered to have a serious problem with marijuana. The Minnesota legislature treated marijuana oil or wax the same way they would treat meth, making it a very serious crime to possess it. However, in the past year, it has become extremely popular to use, increasing more with recreational users rather than drug addicts, Thunem explained.
Thunem has changed the county's policy for an individual found to have no insurance multiple times. If he sees no insurance 2-3 times within five years, he would charge that individual with a gross misdemeanor. Thunem explained how the lack of insurance can have terrible effects, especially in the case of a serious accident.
"I am more aggressive in terms of what I am willing to charge out," Thunem explained, noting how his prosecutorial approach has resulted in more criminal charges in the county. "I will charge something out if I think there is a reasonable likelihood of a conviction in trial and there is probable cause for charges."
Thunem also attributed Leon, Wilkin County Sheriff's K9, to an increase as well. According to Thunem, approximately 6-12 cases would never have reached his desk if it wasn't for the K9. Leon has been trained in narcotics detection, tracking and article searches.
The increase in methamphetamine has been a significant cause of the increased crime in Wilkin County.
Thunem is taking on initiatives for 2020. He expects to change probation lengths from being a "one size fits all" to one that is tailored to criminal history and the severity of the offense. He is currently working on a policy for that change.
He will also be implementing a standardized sentencing policy for offenses such as driving under the influence and low-level drug charges and assaults.
The next Wilkin County Board of Commissioners meeting will be at 8 a.m. Tuesday, Jan. 21.