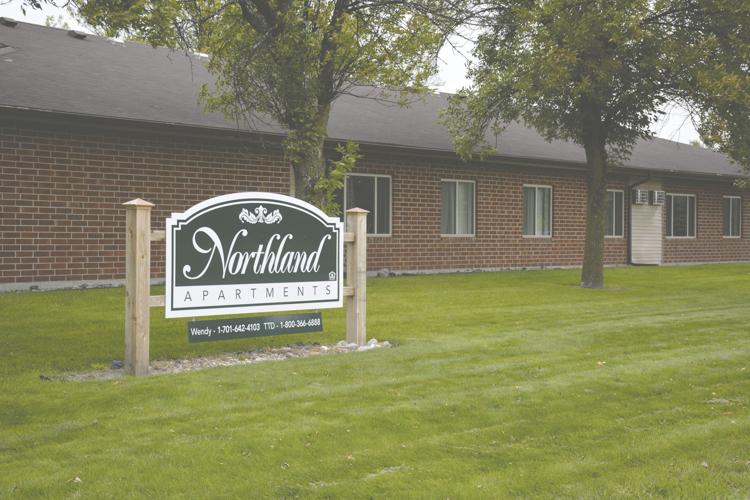 The purchase of three Wahpeton apartment complexes, originally expected to close by Tuesday, Oct. 15, will likely be delayed while officials seek additional information.
Wahpeton Northland Apartments LLC is the intended buyer of the three Northland Apartment buildings. Northland Apartments includes a single story building on 14th Avenue North, Wahpeton, and two multi-story buildings on 12th Street North, Wahpeton.
The Wahpeton City Council was scheduled to vote Monday, Oct. 7 on an over $85,000 allocation to assist in the LLC's $1,050,000 project. That vote is expected to be tabled.
"There are concerns that the residents did not receive appropriate notice to submit opinions in writing in addition to unknown variables related to the proposed buyers' intentions with the rent structure and current occupants. (These are) valid concerns sufficient to table this topic pending additional information," Finance Director Darcie Huwe wrote Tuesday, Oct. 1.
Mike Stepien, a public information officer in Bismarck, said the United States Department of Agriculture (USDA) Rural Development office has not approved prepayment for Northland Apartments.
"The sale will not take place on Oct. 15," Stepien said.
Jerri Lynn is a resident of the Northland Apartments on 14th Avenue. She provided Wahpeton City Hall with a letter each tenant received from the USDA. The letters were received, but incorrectly addressed to Loy Avenue rather than 14th Avenue.
One of the conditions the USDA Rural Development office can apply to a prepayment approval is that a property is to be sold to a non-profit, Lynn continued.
Corey Gregg, the contact person for Wahpeton Northland Apartments LLC, submitted paperwork for a Bank of North Dakota Flex PACE interest buy down. Wahpeton finance committee members voted 3-0 for conditional approval of the allocation, citing questions about how Northland Apartments will be operated.
Gregg has not responded to Daily News' requests for additional information.
"Who is the current gentleman 'developer' known as Wahpeton Northland Apartments?" Lynn asked. "Why is 'he' chasing to get financing through the Bank of North Dakota (not on the current list of USDA Rural Development lending institutions)?"
Lynn has concerns with the proposed sale and an intended prepayment exit from the USDA Rural Development rent subsidy program, Huwe wrote. Lynn's seeking more information about the potential displacement of residents and the potential loss of subsidized housing for elderly and disabled residents.
During the finance committee meeting, the term "Section 8 housing" was used to describe Northland Apartments. Stepien clarified the difference between Section 8 and rural development housing.
"Section 8 is a project-based assistance program administered through the U.S. Department of Housing and Urban Development (HUD) and could be in urban areas as well as rural areas," Stepien said. "The rural development program is also project-based, but we only assist in rural areas and the program is administered through USDA."
The rural development office's rental assistance program is tied to a project having a loan with USDA Rural Development, Stepien continued.
"Any owner who accepts a tenant with a voucher has to follow USDA regulations regarding the voucher," he said.
The Northland complexes are presently owned by a limited liability corporation named Northland Apartments. The principals of the corporation were not disclosed during the finance committee meeting.
Following the meeting, Lynn used North Dakota Secretary of State records to determine the owners are Erika Meier of Baraboo, Wisconsin, and Gregory and Jerry Meide of Wahpeton. Lynn said she will attend the next Wahpeton City Council meeting.
A meeting of rural development tenants, regarding the prepay and sale of Northland Apartments and the tenants' options, is scheduled for 7 p.m. Monday, Oct. 21. It will be held at Rainbow Court, 97 Seventh Ave. S. in Wahpeton.
Daily News will continue to follow this story.
The next Wahpeton City Council meeting is scheduled for 5 p.m. Monday, Oct. 7 at City Hall, 1900 Fourth St. N. in Wahpeton.