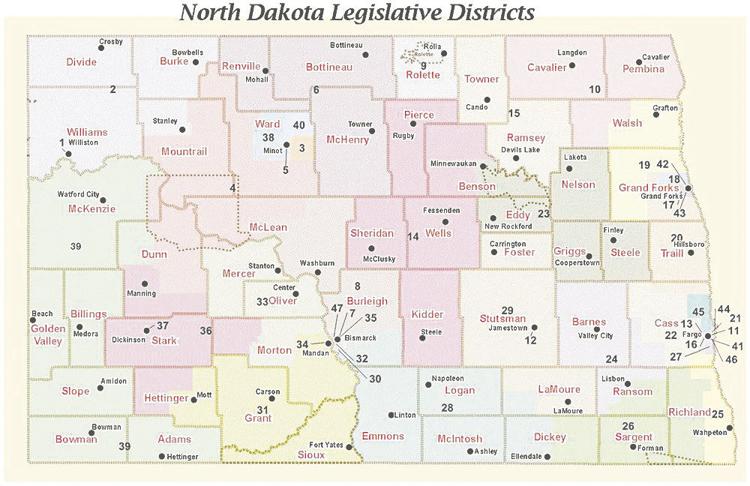 The city of Wahpeton is getting the Complete Count Committee off the ground.
Committee members will educate people on the importance of 2020 United State Census numbers. Starting March 23, 2020, residents will have the option to respond online, by phone or by mail.
"The committee does not make phone calls or knock on doors," Wahpeton Community Development Director Chris DeVries said. "It's created to serve as an educational arm of the state's census bureau."
Residents who are interested in joining the Complete County Committee should contact DeVries at 701-642-8559.
An initial committee meeting is planned for Wednesday, Sept. 25 at a location to be determined. Future meeting dates and times will be determined at that point.
"No matter how much time a person is able to devote to the cause, committee members are important. They will be helping to educate on the importance of responding to the census," DeVries said.
Committee organizers are hoping to create and maintain public awareness about the census.
"The committee will plan activities such as social media postings, public informational meetings and more," DeVries said.
Everyone counts, committee organizers say.
"Research shows that in North Dakota, every person not counted in the census costs the state nearly $1.5 million a year in aid," DeVries said. "The city of Wahpeton alone loses nearly $2,000."
Earlier this summer, the Wahpeton City Council and Richland County Board of Commissioners passed resolutions permitting a joint complete count committee for Wahpeton and Richland County, North Dakota.
Census responses are used to determine funding for numerous assistance programs. They include Medicaid, highway planning and construction, the Supplemental Nutrition Assistance Program (SNAP), special education grants, the supplemental nutrition program for Women, Infants and Children (WIC) and more.
"Data determines how more than $675 billion are spent, supporting your state, county and community's vital programs," the United State Census Bureau stated.
Approximately $1,910 in federal funds per present was spent in North Dakota during the 2015 fiscal year.
"For just one resident missed or counted in another state, it will cost us in North Dakota about $19,100," the North Dakota Census Office stated.
Census results are also used in the organization of national and state legislatures.
"Every 10 years, the results of the census are used to reapportion the House of Representatives, determining how many seats each state gets," the U.S. bureau continued.
North Dakota presently has one U.S. representative. Minnesota presently has eight.
"After each census, state officials use the results to redraw the boundaries of their congressional and state legislative districts, adapting to population shifts," the U.S. bureau stated.
North Dakota District 25 includes Wahpeton and much of Richland County. A portion of the district is included in Cass County, North Dakota.
The census asks participants to give information about their household as of April 1, 2020, Daily News previously reported. This includes identifying the members, such as spouses or partners, dependents and roommates, and facts about the home itself, such as if it's owned with or without a mortgage, rented or occupied without rent.
In other news, the U.S. Census Bureau is hiring staff to work between April-July 2020.
"North Dakotans can apply online or over the phone for 'enumerator' positions, which are both line work and supervisory," said Josh Manning of the U.S. bureau's Dallas office. "These are the positions commonly referred to as 'door to door' jobs, where people go to homes to verify or ask for their census information."
The jobs pay around $13-$15 an hour for entry-level positions depending on location, Manning said.
"They are mostly part-time and people have to work at least 20 hours a week. They can work more," Manning said.
Census workers can pick their own hours and days, but they must apply now to be in the hiring queue. Training would not start until early 2020, Manning said.
To learn more, visit 2020census.gov/jobs or call 1-855-562-2020.
Most census information will be collected in spring 2020. After a followup period, census collection operations will begin closing down with all operations closing by September 2020.
For decades, Wahpeton's census participation has been recorded at approximately 74-76 percent. Between 1950-1990, the city would challenge census results and demand a recount. That changed following the 2000 census, when the responsibility of paying for a recount changed from the government to a municipality.
"Having telephone and internet responses is new and we're hopeful it will be huge," DeVries said previously. "This is a new avenue for responses."
More census information is available at 2020census.gov.