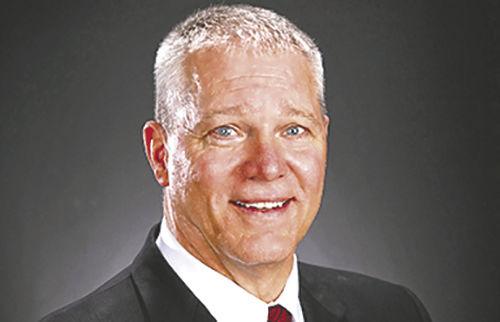 Three North Dakota State College of Science administrators are seeking reimbursement from the state of North Dakota of more than $36,000 in legal fees.
Dr. John Richman, the college's president, is claiming about $17,750 according to records obtained by the Associated Press. Vice President of Administrative Affairs Dennis Gladen is claiming $9,420. Tony Grindberg, vice president of the workforce affairs division, is claiming $8,890.
In November, Cass County State's Attorney Birch Burdick wrote that there was no proof Richman, Gladen and Grindberg committed crimes of obstructing or misleading state auditors. Because of this, no criminal charges were pursued against the administrators.
"Mr. Gladen, Mr. Grindberg and I have been exonerated of any criminal activity related to the audit report that was released in April 2019," Richman said. "We incurred legal fees throughout this process and are taking the necessary steps to seek reimbursement, pursuant to (the North Dakota Century Code)."
State lawyers have not yet made the determination that North Dakota law means reimbursement is due to the administrators, the Associated Press reported.
"Burdick noted that the three administrators declined to meet with the state Bureau of Criminal Investigation agent who investigated their conduct," Forum News Service previously reported.
A NDSCS spokesperson said the matter has gone from being college-related to concerning individuals and the state of North Dakota. Grindberg's attorney, Mark Friese, also presented things on an individual level, according to AP.
"The true damage done to Mr. Grindberg and his family is incalculable," Friese wrote.
North Dakota State Auditor Josh Gallion issued an unfavorable performance audit of NDSCS in April.
"The report details the unauthorized and questionable use of state and local funds spent fundraising for the career workforce academy," Gallion's office previously stated. "(It) goes on to detail the inappropriate method used to obtain approval for the career workforce academy by the NDSCS president."
The audit, AP reported, alleged Grindberg failed to disclose that his wife's company was paid $39,500 to formulate a marketing plan for the program.
According to the audit, this was an undisclosed conflict of interest. NDSCS, which has campuses in Wahpeton and Fargo, was also accused of allegedly hiding emails from investigators.
In June, the North Dakota State Board of Higher Education voted 6-2 to approve an NDSCS-drafted action plan in response to the audit. Between the audit's release and the vote, several individuals claimed and denied that there was a negative workplace culture at NDSCS.
"I suggest that the board look at this and determine in your own hearts and your minds, are the actions that happened at NDSCS, is that okay with you?" Kathleen Neset of the state board asked then.
The plan was expected to be completed by December 2019, Daily News previously reported.
In July, the North Dakota Legislative Audit and Fiscal Review Committee declined to forward audit information to the office of state Attorney General Wayne Stenehjem.
Gallion, AP reported, declined comment on the legal claims. Tag Anderson, director of North Dakota's Risk Management division, said his agency is reviewing the claims in consultation with Stenehjem's office. The work is in its preliminary stages, Anderson said.
"We look forward to completing this process and moving forward as we continue to serve the state of North Dakota," Richman said.