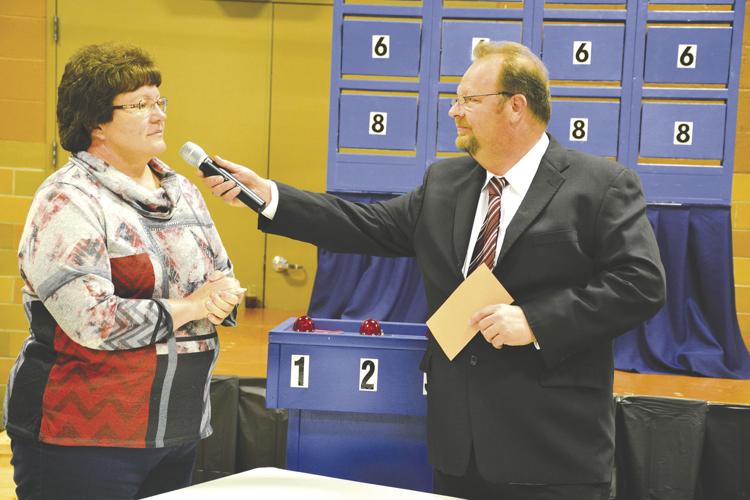 Promising an evening of food, folks and fun, the 17th annual Wild Game Shows will be held Friday, Nov. 22.
A fundraiser for Chahinkapa Zoo, Wild Game Shows returns to the Wahpeton Community Center. Adults are invited to the event, with doors opening at 5:30 p.m., the strolling buffet available from 6-8 p.m. and gameplay lasting until at least 11:30 p.m.
"We've got all the favorites," Zoo Director Kathy Diekman said. "People love our strolling buffet and they love the games we play."
The evening's entertainment includes opportunities to play "The Couple's Game," the "Friendly Feud," "Jeopardee" and "The Bid Is Right." The latter game, a silent auction, includes numerous prizes.
"We're offering sporting events, sporting goods, unique items, food items, opportunities for nights out in our region — it's just amazing," Diekman said.
Several hosts are lined up for Wild Game Shows. Greg Gerou is once again emceeing the evening, including giving updates on the night's raffles and side games. John Bullis hosts "Jeopardee" and Wade Hardy hosts the "Friendly Feud."
This year's event is the first since longtime "Couples Game" host Scott Sorum's death. Wild Game Shows will include a tribute to Sorum, whose hosting role is being filled by David Paul.
"Scott was a Chahinakpa Zoo partner, supporter and friend. We can't not have a tribute. David is hosting in honor of Scott. He really enjoyed the 'Couples Game' and really respecting Scott," Diekman said.
The strolling buffet offers almost as much variety as the games. Featuring a worldwide theme, the buffet will include southern barbecue items, Red River Valley fare, Asian-infused entrees, East Coast cuisine, assorted fine meats, cheeses and vegetables, with a dessert bar to conclude. Wild Game Shows will also feature a cash bar.
Diekman is especially proud of the local art being offered at Wild Game Shows. Much of the pieces are animal-themed, including prints depicting the prints of Chahinkapa Zoo's tigers and the rhinoceroses' skin.
"We paint them and transfer it onto canvas. It's non-toxic paint and is done very safety. This is such beautiful art and the rhinos are so tactile. They love being touched," Diekman said.
Animal-themed art reminds Diekman of Chahinkapa Zoo's message.
"I think of our mission, of the conservation, education and recreation work we do," she said.
Christmas is coming soon and Diekman is hopeful Wild Game Shows guests are prepared.
"We're going to have some holiday-type games. I hope people are up on their holiday trivia, their movie trivia and their local trivia," she said.
Wild Game Shows will be held one week before "Thanks For 150 Years," the concluding weekend of Wahpeton's year-round sesquicentennial ceremony.
"Our Prairie Rose Carousel will be open from 4-6 p.m. Friday, Nov. 29," Diekman said. "It's free thanks to our sponsors, Lies, Bullis and Hatting and Farmers Union Insurance. We're also planning to be in the Holiday Light Parade, which begins at 6 p.m."
Tickets are still available at $35 each for Wild Game Shows. There is no extra charge to reserve an eight-seat table.
"It's our biggest fundraiser and we do count on our fundraisers for our operations," Diekman said. "We're selling tickets now and we will have some at the door."
Early ticket purchases can be made by calling 701-642-8709 or visiting www.chahinkapazoo.org.
Wild Game Shows is both a carefree night for its guests and a crucial night for Chahinkapa Zoo.
"One hundred percent of our proceeds go to the zoo and our operations. We have a need for this. It is a need to keep us going. Keep that in mind: your fun is helping the zoo. That's the core of why we're doing this," Diekman said.
The importance of Wild Game Shows doesn't keep Diekman from enthusiastically giving thanks.
"Our guests, through their participation — just by coming in the door, they are helping us. We hope they recognize with pride that they are helping Chahinkapa Zoo. They are a big part of why we exist," she said.
The Wahpeton Community Center is located at 304 Fifth St. S. in Wahpeton.