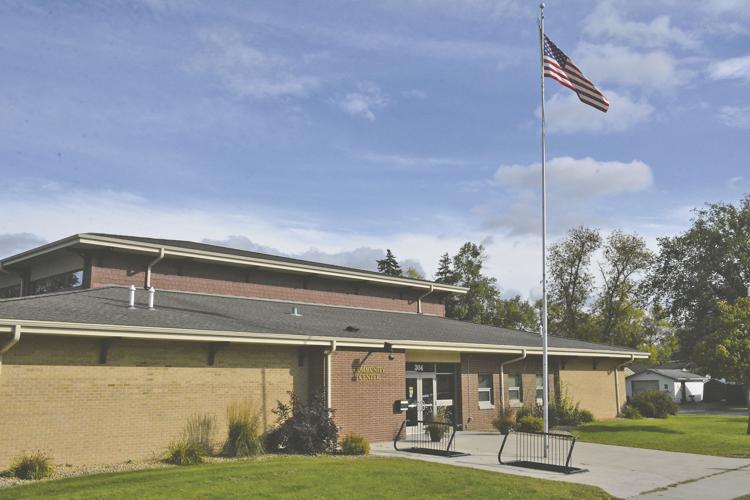 Anytime anyone sees a green pickup in front of the Wahpeton Community Center, Wayne Beyer said Tuesday, Sept. 24, people know they can come in for some activities.
Beyer, director of Wahpeton Parks and Recreation, reported on community center usage and operations to the city Public Works and Safety Committee. The current center, located at 304 Fifth St. S., Wahpeton, opened in October 2008.
"It's been a real good multipurpose facility for us, serving the public well," Beyer said. "We've made some real good decisions in setting things up. A lot of activities can happen there."
Beyer singled out the community center's baseball batting cage, which is used by area schools, a partnership he called a good use of public facilities. Student athletes aren't the only residents taking advantage of the community center.
"Pickleball is the latest craze, especially for older individuals. We've got a good walking facility for seniors. The summer lunch program for youth is headquartered out of our kitchen (in the center)," Beyer said.
Originally constructed in 1954 as an armory, the community center building deteriorated over the years. Prior to its renovation, Daily News previously reported, there was no air conditioning, many windows were covered and walls were uninsulated.
The present facility was designed by Foss Architecture, Fargo, with general contracting by Comstock Construction, Wahpeton. Comstock's partnership with the community center includes assisting the city of Wahpeton with snow removal, which Beyer singled out for praise.
Improvements to the center building in 2008 included insulation installation, changing to a slanted rather than flat roof and uncovering gymnasium windows to allow in natural light and keep temperatures regulated.
"We saw there was a reason and we could turn it into the nice facility we have here today," then-Wahpeton Mayor Jim Sturdevant said.
Attending the community center's opening ceremony, Wahpeton Park Board Commissioner Wayne Gripentrog said the goal was to eventually have it open 24 hours a day. While that hasn't yet come to fruition, the center has seen several changes over the last decade.
"It's always good when we have law enforcement nearby," Beyer said, joking about the added sidewalks used by dog-walking residents including Wahpeton Police Chief Scott Thorsteinson.
Bats, on the other hand, are a less common sight at the center. Beyer mentioned projects including sealing work to keep the winged animals out, an imminent contract with Schmitty's Plumbing, Heating and Sheetmetal, Wahpeton, for furnace and air conditioning service, table and chair replacement and tree planting to take place in 2020.
A succession plan for the community center has been discussed, Beyer said.
"If the town ever embarked on a larger community center, this present space would make a pretty good senior citizen center," he continued.
The community center has not changed its room and facility rental fees since 2008, Beyer said. It's possible that the fee structure will be re-examined by parks and recreation officials.
Upcoming community center events include the Hunter's Smoker, benefitting the Red River Area Sportsmen's Club, scheduled for Friday, Oct. 25; Holiday Shop at Home, benefitting Richland-Wilkin Kinship, scheduled for Saturday, Oct. 26; and Wild Game Shows, benefitting Chahinkapa Zoo, scheduled for Friday, Nov. 22.
"We we started the facility, we looked at keeping things at a reasonable cost to the public and non-profits," Beyer said. "If someone's in there for private reasons or to make money, they do pay regular rates."
Event holders have asked about new equipment including a dishwasher, Beyer said. The opening of the Wahpeton Event Center has seen a shift in the number of wedding receptions booked at the community center.
According to Beyer, though, the city's big enough for both locations.
"During one of our first wedding receptions, all the aunts made the food. Then again, a lot of people don't want to go to a wedding dance and then take down tables and chairs after. That's just the sacrifice to use our facility (and pay the) lesser rate," he said.