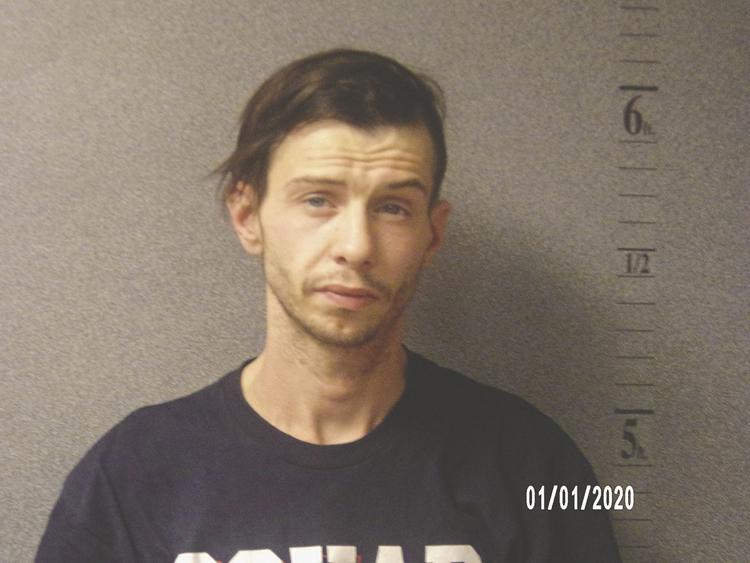 A Cooperstown, North Dakota man made his initial court appearance Thursday, Jan. 2 for nine felony and misdemeanor charges.
Andrew Michael Miklas, 31, appeared in Richland County District Court, Wahpeton. He faces one charge of theft and possession of property valued between $10,000-$50,000, a class B felony; one charge of preventing arrest, a class C felony; five class C felony charges of theft and possession of 30 total credit cards; one class A misdemeanor charge of drug paraphernalia possession and one class A misdemeanor charge of methamphetamine possession.
Through an investigation by the Wahpeton Police Department, Miklas is accused of knowingly receiving, retaining or disposing of a 2017 GMC van reported stolen from Schmitty's Plumbing and Heating, Wahpeton.
On Wednesday, Jan. 1, Wahpeton officers conducted a traffic stop of the van as it left the Schmitty's property. The driver identified himself as Miklas, court documents state. When contacted, the business owner said no one had permission to drive the van and that it had been stolen. The van is valued at $30,000.
During the traffic stop incident, Miklas allegedly attempted to prevent his arrest. Officers suspected he was involved with a stolen vehicle located nearby, documents state.
Once asked to exit the GMC van, Miklas allegedly argued with officers before exiting, then began a physical confrontation with the officers before attempting to flee the area on foot.
"Officers physically restrained the defendant and the defendant continued to resist," documents state. "During the struggle, the defendant attempted to take the taser from one of the officers. The defendant also attempted to remove the sidearm from an officer's holster on two separate occasions."
A taser was deployed on Miklas on two separate occasions before officers were able to place handcuffs on him, according to court documents. One officer involved received a laceration on his hand when a pipe in Miklas' pocket broke during the struggle.
A search of the van allegedly found a bag containing Miklas' identification and 30 credit cards belonging to four individuals and one Wahpeton business. Miklas was not authorized to possess any of these credit cards, court documents state.
Additional searches also allegedly uncovered unlawful possession of drug paraphernalia and methamphetamine.
Attorney Don Krassin represents Miklas. Richland County Assistant State's Attorney Casey Moen represents the state of North Dakota. Judge Bradley Cruff presides.
Bail was set at $20,000 cash or surety, State's Attorney Megan Kummer said. Miklas was ordered to undergo drug testing and have no contact with the victims.
The maximum penalty for a class A misdemeanor is 360 days imprisonment, a $3,000 fine or both.
The maximum penalty for a class C felony is five years imprisonment, a $10,000 fine or both.
The maximum penalty for a class B felony is 10 years imprisonment, a $20,000 fine or both.
Because Miklas is facing theft charges, he may also be required to pay restitution. He may also face additional charges in Wahpeton Municipal Court, Kummer said.
Miklas has been charged with, received dismissed charges for, entered guilty pleas to and/or been sentenced for multiple felonies and misdemeanors in North Dakota within the last decade, records state. These include nearly 10 class B and class C felony counts of burglary, one class B felony count of arson, one class C felony count of endangering by fire or explosion and one class C felony count of terrorizing.
A preliminary hearing for Miklas' most recent charges has not yet been scheduled. He is currently confined in the Richland County Jail.