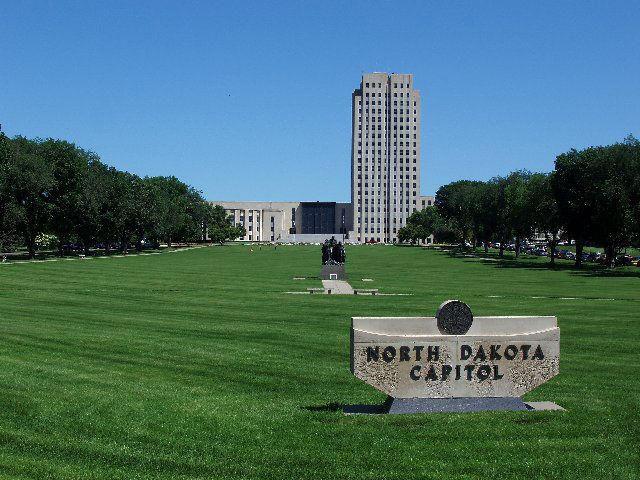 Hundreds of bills were handled during the recently-concluded session of the North Dakota Legislature. Here's what happened with several of the issues covered by NDNA over the past four months:
Sentencing reform
House Bill 1051, which altered what is known as the "85 percent rule" for some violent crimes, was signed by the governor March 15. Often, courts will also sentence violent offenders to probation after or in lieu of prison time. Under previous law, if individuals violated this probation, they were sent back to jail for the time required by the first crime they committed. House Bill 1051 modified the law so some violent probation offenders can only be sent to jail for the amount of time relevant to their newest offense rather than continually referring back to their more serious offense.
Nuclear waste
Senate Bill 2037, which was signed into law by the governor on April 23, establishes a framework for permitting and regulating the storage and disposal of high-level nuclear waste in North Dakota. The bill prohibits the "placement, storage, treatment, exploration, testing or disposal of high-level radioactive waste" in the state. If superseded by federal law, the rest of the bill outlines policy and permitting guidelines.
The North Dakota Community Alliance, a group of Pierce County residents who united in 2016 after a U.S. Department of Energy proposal to drill a test borehole that could've proved viable for nuclear waste disposal near Rugby, pushed for the strengthened language and were heavily involved throughout the legislative process.
Telemedicine
Senate Bill 2094, which was introduced at the request of the state Board of Medicine to more rigidly define and regulate telemedicine, was signed by the governor on April 24. Telemedicine is widely used by rural health centers around the state, but Bonnie Storbakken, executive secretary of the Board of Medicine, said the board wanted a better definition of telemedicine because of complaints of scam or fraud they have received from patients that could potentially be traced back to bad telemedicine practices. The bill specifies that doctors and patients must have an established relationship before a doctor can prescribe tests, treatment or medication. A legitimate doctor-patient relationship can now only be established by an in-person or live interactive video conference.
Vehicle-related bills
Legislators tackled a number of vehicle-related bills this session.
House Bill 1239, which sought to double fines for traffic violations across the state, saw an early demise in the House. But the proposal for increased fines found its way into Senate Bill 2304 through an amendment that allows cities to set their own fines up to double the state's amount. Senate Bill 2304 was signed into law by the governor on April 17.
Senate Bill 2061 sought to impose an annual "road use" fee for owners of fully electric or hybrid vehicles, who avoid paying the "gas tax" imposed at the pump which funds road maintenance. Proponents said it was a "fairness issue" while opponents said any revenue gained would be negligible, as there are only about 141 electric vehicles registered in North Dakota. The version of SB 2061 that was signed into law by the governor on April 11 sets fees at $120 for fully electric vehicles, $50 for plug-in hybrid vehicles, and $20 for electric motorcycles.
Senate Bill 2060 would've made not wearing a seat belt a first cause offense, meaning law enforcement could pull over a vehicle if they noticed the driver was not wearing a seatbelt. Currently, law enforcement needs another reason to pull over a vehicle before issuing a seat belt citation. The bill evoked emotional debate, with legislators from both chambers recalling traffic accidents they either witnessed or were involved in. The bill barely squeaked through the Senate 24-23, but ultimately failed in the House on March 7, with a vote of 38-54.
Dental therapists
For the third session in a row, legislation authorizing dental therapists – a level of certification above dental hygienist but below dentist – to treat patients failed to take off at the capitol. House Bill 1426 was struck down in the House 62-31. The bill's proponents said dental therapists would increase access to care in rural and tribal areas across the state. The University of North Dakota's Center for Rural Health has classified 23 counties in the state as dental health professional shortage areas and the Spirit Lake Tribe, Standing Rock Sioux Tribe, the Three Affiliated Tribes and the Turtle Mountain Band of Chippewa Indians all officially voiced support for dental therapy. Opponents of the bill, including the N.D. Dental Association, said they were concerned that it could lower the quality of care for vulnerable populations. Only eight states allow dental therapists to practice in any capacity.
Law enforcement on private property
House Bill 1290 sought to prevent law enforcement officers from entering private land unless they were responding to an emergency. Otherwise, they would need to have permission from the landowner, have a search warrant or have probable cause to enter. Introduced by Rep. Luke Simons, R-Dickinson, the bill passed the House 64-29 but hit a snag with the Senate, where the bill was stripped of its original language and turned into a study of search and seizure procedures. The study proposal then failed, 4-43.
Medicaid for pregnant women
House Bill 1515, a bill to expand the number of women eligible to receive Medicaid benefits during pregnancy, was signed by the governor April 5 after overcoming a "Do Not Pass" committee recommendation on its way through the Senate. The bill, championed by self-described "dirt farmer" and concerned citizen Ben Tucker, expands North Dakota's Medicaid eligibility for pregnant women from 152 percent above the national poverty level to 162 percent. It found support from both Democrats and Republicans as a way to help women with low income and potentially decrease the number of women seeking abortions.