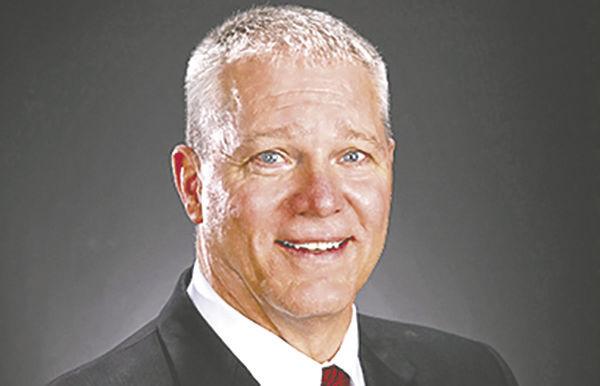 Several questions are being asked of North Dakota Dakota State College of Science and its leadership.
The State Auditor's Office reported that the college engaged in inappropriate activities surrounding a proposed career workforce academy, is not meeting TrainND Southeast program goals and is overstating program results.
Tony Grindberg, a Fargo city commissioner, is NDSCS' Vice President of Workforce Affairs. The audit report stated Grindberg was directly involved with the procurement of consulting services from Flint Group without disclosing a conflict of interest.
"Mr. Grindberg is married to the Chief Financial Officer (Karen Grindberg) of Flint Group," the report stated. "In fiscal year 2018, NDSCS paid $39,500 in contracted consulting fees to Flint Group, an advertised consulting group."
President Dr. John Richman, NDSCS, wrote a partial response to the audit report. It was dated April 10. The audit report was made public April 15. A full response will follow in May.
Richman answered questions Tuesday, April 16 regarding the audit report, its findings and its outcome.
Daily News Media: You've said the decision to hire Flint Group, including what to pay the firm, was your own. What led you to choose Flint Group?
Dr. John Richman: We have worked with the Flint Group numerous times, here at the college and at the foundation, over a course of many years. We knew the quality of the staff, we knew the quality of work.
The CEO of Flint (Roger Reierson), I got to know for the first time many years ago. He was also serving (on the Board of Trustees of the North Central Association for the Higher Learning Commission). I knew Roger had a passion and a background in higher education.
When you look at the work that they've done, not just for our higher education entity, but for many higher education institutions in the region … I also knew that, because they're located in Fargo, they would know the partners that we were working with, the K-12 schools we're working with.
I also knew that they would know many of the potential donors that we were asking in our private fundraising campaign. And then, when I talked to Roger on the phone, what really sold me was his understanding of not just the (request for proposals), but he understood what we were trying to accomplish by moving forward this concept of a career workforce academy.
I could really tell he was willing to make a huge investment into seeing that continue to move forward. He understood the need for us to have that strategic plan, that first phase, planning document for this project to move forward.
It was really all those factors (that convinced me) that they were the firm that could do the best job. (Reierson) and I negotiated a price, wrote the contract, signed it and it was a done deal.
DNM: You said NDSCS has policies, procedures and a form in order to prevent a conflict of interest. You also said filling out a notification of business interest form is a formality. In a situation like this, how can the college account for a lack of full disclosure?
Richman: Had Tony included the Flint Group on that form, it would have only been a formality. If you understand the policy and the form, it's really to help an employee to share with the administration of the college where their business interests might be in conflict. It's kind of a disclosing of things that we might not know as an administration.
In this case, (through) our work with Flint over many years, we knew full well that Tony's wife worked at Flint. We knew that before Tony was hired into his vice president's role. The formality is, he could have put it on his form (but) we all knew it. There wasn't anything being hidden. There wasn't anything being disclosed.
DNM: NDSCS has said it did not attempt to obstruct or mislead the auditors. Would you describe how a situation like that could occur?
Richman: In my response and in the audit report, it quotes the question that we, NDSCS, was asked by the state auditor. Also in the audit report, and it quotes, the search parameters the auditor asked the North Dakota University System IT staff to run that search.
The question we were asked was a very subjective question. It would be difficult for a third party to respond to. Whereas the question that was asked to the University System IT staff was a very objective question that any IT specialist could read and know how to do the search.
Two different questions were asked to two different groups. Therefore, you're going to get two different answers.
Trying to draw conclusions that because they're different answers, that we were obstructing or misleading the auditor, is very frustrating to me.
DNM: You've said that the State Board of Higher Education, by approving the goals you submitted to them, did give approval to the career academy. How does the approval process work?
Richman: The board gave us approval to fundraise, up to $30 million for the development of a career academy.
If you read the minutes and the motion, it was clear that the intent of the board was to allow us to begin the fundraising portion. And the understanding that we had with the board is that we, NDSCS, would not be asking for state funds to fund any portion of the project.
The auditor's taking a position that (the board) granted us permission to fundraise, but we couldn't spend any money — to fundraise. I can't explain it any (clearer).
We had approval to fundraise, understanding we wouldn't be asking the state for any money to build the building. Plain and simple. That was what we've done and that's the way we continue.
They've not given us permission to do the academy, just so I'm clear. They've given us permission to fundraise.
If we're successful, then we could potentially have to go back to the board to ask for approval to move forward with the project after the fundraising is completed.
DNM: Chancellor Mark Hagerott (of the North Dakota University System) has written that he's agreed to the auditors' recommendations. How do you respond to that?
Richman: If you read his response, in the beginning of it, it states that neither he nor the system office oversees any of the college's day-to-day operations. By not doing that, he does not have the level of knowledge to be able to specifically respond to any of the recommendations pertaining to NDSCS.
He responded from the system level, responding to how the system views the recommendations and what the system can do pertaining to the recommendations.
My response is from the college level, which is very (clearly) different than what the system does. Some people feel that we are in conflict with each other. I don't view it that way.
I view the chancellor responded as a system-level CEO and I responded as a college-level CEO. We're both right. Even though the appearance is when I disagree, he agrees. It's like the two different questions.
You're asking for a response from two different entities and just because they're different, doesn't mean they're in disagreement.
DNM: Will there be any action taken during the remaining school year? I know recommendations were made. Can they be reviewed in that time? Will there be any discussion about personnel?
Richman: The sub-committee of the State Board of Higher Education, the audit committee, had a regular meeting scheduled for today (Tuesday, April 16). They adjusted their agenda yesterday and posted a revised one. On that agenda was the state auditor's report on NDSCS as well as NDSCS' response to date.
What we learned from that audit committee is they've allowed us, the college, until May 1 to develop and complete our response. As you know from our (current) response, I was unable to respond to several recommendations because I was denied access to certain employees.
Now that (the audit report's) public, I have access to those employees. In fact, yesterday, in a staff meeting, I requested certain individuals to begin to develop those additional responses to those recommendations that I couldn't respond to. We started this process yesterday.
By May 1, we are to provide to the audit committee our full response. Their next meeting is scheduled for May 15. They will review and consider the state audit report as well as our full response.
If a recommendation is coming from the audit committee, whatever recommendation comes forward would go to the full board. They have a meeting on May 30.
That's the board's process. The audit process, the state auditor is independent of the board. Our understanding is that the audit report will go to a legislative committee, the Legislative Audit and Fiscal Review Committee. My understanding is that they meet quarterly, with their next meeting in June. I don't know that a date has actually been set.
There will be two different paths, two different processes for this audit to work through. The board procedure and the audit procedure itself."
The full state auditor's report is available online at https://www.nd.gov/auditor/2019-north-dakota-state-college-science-division-workforce-affairs. NDSCS' current response is available online at ndscs.edu/auditresponse.
Daily News Media will continue to follow this story.