Editor's note: In March we are publishing a four-part series on mental health. Each Tuesday edition of Daily News and News Monitor will feature a different aspect of how we are addressing mental health and mental illness in our communities. Each story will also offer available resources. 
March 9: Part 1 takes a look at how school leaders and teachers are managing not just their own mental health, but that of their students, during the coronavirus pandemic.
March 16: In Part 2 we feature student athletes and hear how they are coping, as well as speak to healthcare professionals who work with youth and mental illness.
March 23: Part 3 focuses on law enforcement's role in addressing inmate mental health and the diminishing resources available to assist them.
March 30: Part 4 features interviews with area families affected by the suicide of a loved one.
---
Mental health issues have been increasing in the U.S. in recent years, and health care, law enforcement and human services have been feeling the pressure. Youth mental health is worsening and, even before COVID-19, nearly a fifth of adults reported having a mental illness, an increase of 1.5 million people from the previous dataset, a 2021 report by Mental Health America found.
The number of children and adults struggling with a mental illness was exacerbated by the pandemic. From January to September 2020, 93 percent more people took an anxiety screen than in 2019, and 62 percent more people took a depression screen, according to the report.
The spike in mental health issues over the last several years is not matched by encouraging statistics on treatment. Rather, recent reports find there is a gap in mental health services for both children and adults in the country, with nearly a quarter of adults with a mental illness reporting an unmet need for treatment. The number of uninsured individuals with a mental illness also increased for the first time since the Affordable Care Act was passed in 2010.
One conclusion that is certain: Mental health issues are widespread and indiscriminate. Mental illness can affect any age, gender, race, sexuality or identity. Beth Nelson, site treatment director for the Crisis Stabilization Unit (CSU) in Fergus Falls, Minnesota, said brain health is often overlooked, but it is just as vital as any other organ.
"If you have a brain, you can have a crisis," Nelson said.
The CSU is a free service and an alternative to hospitalization for those experiencing a mental health crisis. The Fergus Falls CSU only has four beds and strives for a calming, home-like atmosphere. It mainly serves Wilkin, Clay and Otter Tail counties in Minnesota, but Nelson is hoping to see more CSU's started across the state.
The CSU gives people a "vacation" from the stressors and triggers of their daily lives. There are only two rules there: safety and respect, Nelson said. Residents have more freedoms than a hospital, but the support of a trained team.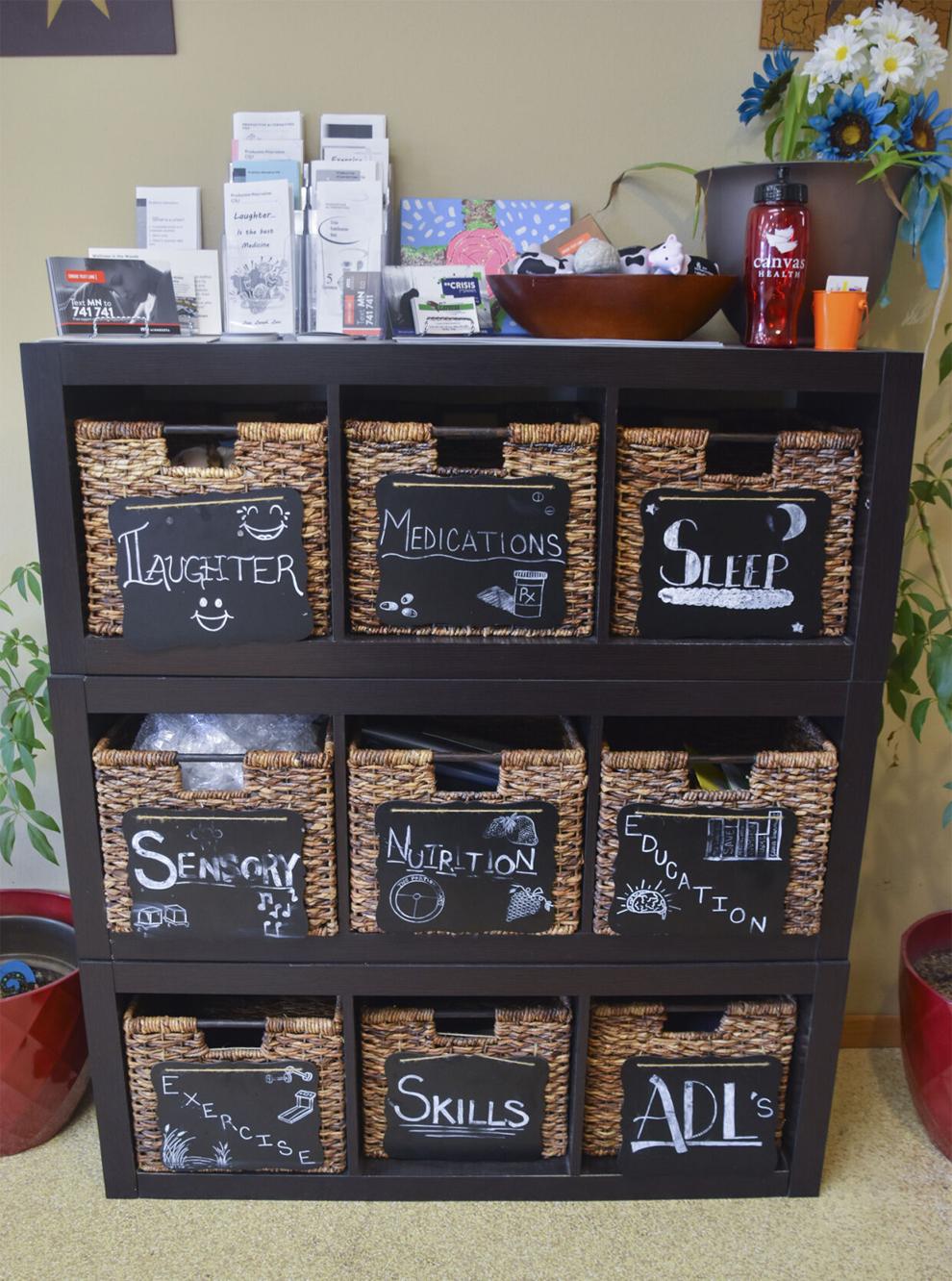 Anyone can walk through the doors of the CSU, Nelson said, and just about every type of person does. Laura Holmquist was one of them. Now, she works at the CSU as one of two certified peer specialists.
During the height of her mental health crisis, Holmquist said she could have never imagined herself working a full-time job. But as she recovered, she felt more drawn to the line of work that had helped save her life. Back on her feet, she underwent 80 hours of intensive training with the Minnesota Department of Human Services to receive her peer specialist certification.
"I say that I'm in recovery, and recovery is every single day," Holmquist said.
The perspective of someone with lived experience is a unique aspect of the CSU. Holmquist said she and the other peer specialist have "been there, done that," and come out the other side shining. Her story is one of success, and it shows other people who may be at the lowest points of their lives that they, too, can make it through.
Since her stay at the CSU, Holmquist said she has learned the coping mechanisms she needs to feel better. She takes medication to control her symptoms and keeps up with appointments with her mental health providers.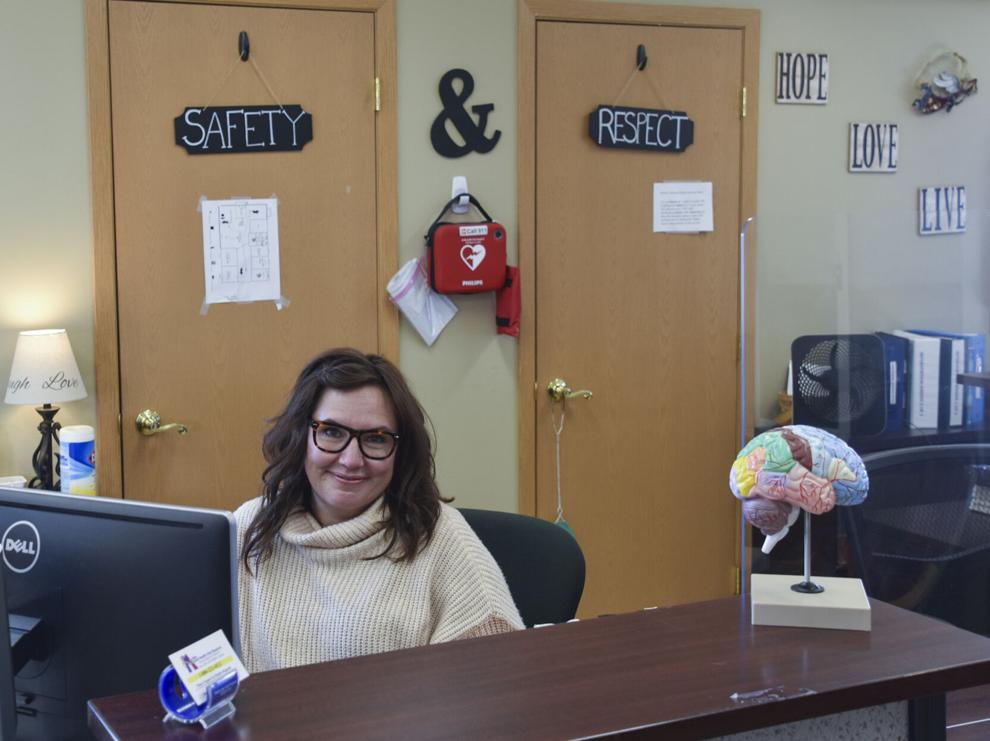 "By staying here in my own community, I was able to stay with my providers, who I trusted and had already established a relationship with. So I didn't have to travel somewhere else where I couldn't see them," she said.
Not everyone makes it to the CSU, Nelson said. The Minnesota Department of Health also has Mobile Mental Health Crisis Response (MMHCR) teams available every hour of every day in every county that can meet with a patient to assess their needs. The CSU utilizes these units, Nelson said. Some patients end up finding what they need just through a conversation with the mobile team.
The main goal is to connect people to resources and keep them close to home, she said, and their mobile team is "the first line of defense" when they get a call.
"We can do stabilization in homes, in the community. They could meet you at Perkins or The Wilkin, wherever you need to go," Nelson said.
Trevor Undseth is a mental health practitioner for the state mobile unit representing Wilkin, Clay and Otter Tail counties. Like the CSU, the goal is to limit hospitalizations.
The mobile unit teams are made up of mental health professionals who travel to a person in need and make a short-term plan based on their needs. That plan may entail taking them to an emergency room if the individual is suicidal, or it could be as simple as connecting them with a counselor or psychiatrist.
The mobile unit may receive calls from law enforcement or from the individual themselves, Undseth said. Sometimes, when law enforcement is involved, they will take the individual to the emergency room and the MMHCR assessment will take place there to ensure everyone remains safe, he said.
"It keeps the person from continuing to escalate and from issues happening on site," Undseth said.
If a crisis is severe enough to justify hospitalization, the MMHCR can only make a recommendation since they are a voluntary service, Undseth said. The individual would either need to agree to be hospitalized or a doctor would need to place a temporary hold on them.
The nearest psychiatric hospitals are in Fargo, North Dakota, and if those beds are full, an individual may be sent to a facility in the Twin Cities or Brainerd, Minnesota, Undseth said.
"It has been difficult in the last year — sometimes when we recommend hospitalization — to find a spot anywhere nearby," Undseth said.
Part of this is due to the safety restrictions put in place due to COVID-19, but it was an issue before the pandemic. There have been plenty of times there have not been enough hospital beds for someone who needs to be hospitalized, Breckenridge Police Chief Kris Karlgaard said.
"It's a very common problem, so then, essentially, an individual on a doctor's hold will have to remain at the facility that they're at until a bed opens," Karlgaard said.
The number of mental health-related calls to police have dramatically increased over the last five years. There is no efficient way to track just how many calls end up having to do with mental health because the calls may be originally placed for a different reason, he said.
Every situation is handled differently, Karlgaard said. Sometimes it is clear someone is in crisis and needs immediate psychiatric assistance and sometimes mental health issues are made clear after someone sobers up from drugs or alcohol.
Law enforcement begins by assessing the situation, then they determine if they need to contact the MMHCR or transport the individual to an emergency room or a mental health facility.
There have been times law enforcement have arrested someone on suspicion of a crime and it becomes clear while the person is in jail that they are dealing with a mental health issue, Karlgaard said. At that point, the Wilkin County Sheriff's Office and the jail work together with the court system to release the person to a mental health facility.
"You don't want to have someone convicted of a crime when it's really a mental health situation," Karlgaard said.
Mental health crises have become an increasingly pressing issue for law enforcement, Karlgaard said.
"Mental health really shouldn't be the responsibility of law enforcement, but it is," he said. "We have the need for public safety but also the desire to help people in need."
Karlgaard often sees mental health issues coupled with chemical dependency issues. Mental illness may attract people to drugs and alcohol, but drugs and alcohol worsen mental health, resulting in a cycle of dependency.
"It's not a crime to be mentally ill, and yet we're responding to it as if it is, in the interest of public safety and in the interest of the individual," Karlgaard said.
A frustration Karlgaard has is their inability to address the underlying issue. They see a lot of recidivism because law enforcement is not adequately outfitted to treat someone suffering from a mental illness. They can only respond to the immediate situation and connect an individual to resources, he said. Whether or not the individual is able to access those resources is out of their purview.
Karlgaard said he doesn't assign blame to the frequent callers because there are a number of reasons someone feels they can't be helped. Whether it's due to a deep addiction or due to a financial barrier, individuals suffering from a mental illness should not be at fault.
Andrea Fritz, adult mental health case manager for Wilkin County Family Services, aids adults with serious and persistent mental illness to gain access to medical, social, educational and vocational resources.
Unlike the crisis response teams, Fritz's cases are long-term. Individuals seek help or are referred to Family Services through a local mental health professional, she said.
"The length of Adult Mental Health Case Management services depends on the person's needs. Mental health stability can change due to multiple reasons throughout a person's life and so sometimes an individual will seek case management services multiple times in their lifetime," Fritz said in an email.
It is services for short-term mental health crises that are greatly needed in the state, Nelson said. Nelson is involved in a current Minnesota bill, HF 1305 and its Senate companion, SF 1292, that would increase funding for CSU's.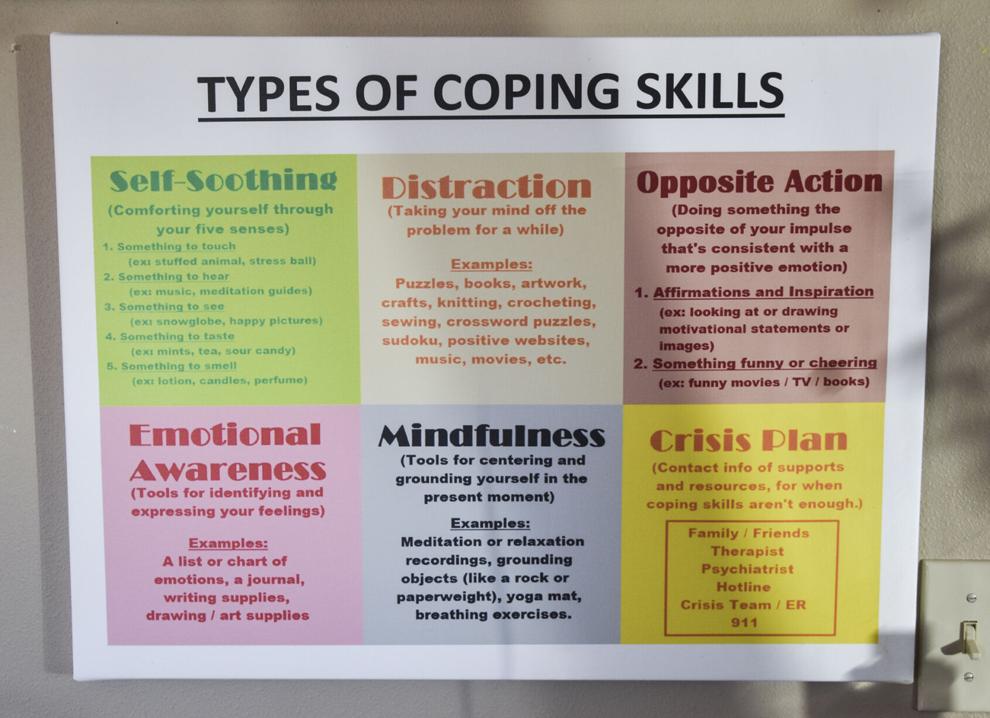 Not every county has one, but every county should, Nelson said. The bill was most recently referred to the Human Services Reform Finance and Policy committee in the state Senate.
Nelson said the cost savings of running a CSU compared to hospitalizing someone are astronomical, despite a CSU being free for the individual. A CSU doesn't have costs associated with 911 calls, ambulance transportation, law enforcement, county and court involvement or emergency rooms, Nelson said. And the actual cost of a CSU bed is about a quarter of the cost of a psychiatric hospital bed.
The bill also has a goal of allowing any provider to open a CSU, particularly in rural Minnesota, where the region may not need a large facility.
"The idea is to keep people close to home. If we could have more crisis beds that were closer to home, people could stay closer to home, they could get connected to the resources. They would have their natural supports, like family and friends available to help them in their healing process and the resources to get them back into the community," Nelson said.
Right now, the Fergus Falls CSU has a waiting list of around eight people. A crisis service is not something conducive to a waiting list, Nelson said. More CSU's around the state would ideally cut down on hospitalizations, unmet mental health needs and having to seek help outside of one's community.
"People don't put as much stock I think into realizing brain health is just as important — if not more important, just for the fact that your brain is connected to every organ in your body," Nelson said. "So if your brain's not healthy, the rest of your body is not going to be in a good spot either."