Editor's Note: This is the conclusion of a four-part series on mental health. Each Tuesday in March, Daily News and News Monitor has featured a different aspect of how we are addressing mental health and mental illness in our communities. Each article also offered available resources.
March 9: Part 1 took a look at how school leaders and teachers are managing not just their own mental health, but that of their students, during the coronavirus pandemic.
March 16: In Part 2, we featured student athletes and learned how they are coping. We also spoke to healthcare professionals who work with youth and mental illness.
March 23: Part 3 focused on law enforcement's role in addressing inmate mental health and the diminishing resources available to assist them.
March 30: Today's article, Part 4, features interviews with area families and individuals affected by the suicide of a loved one.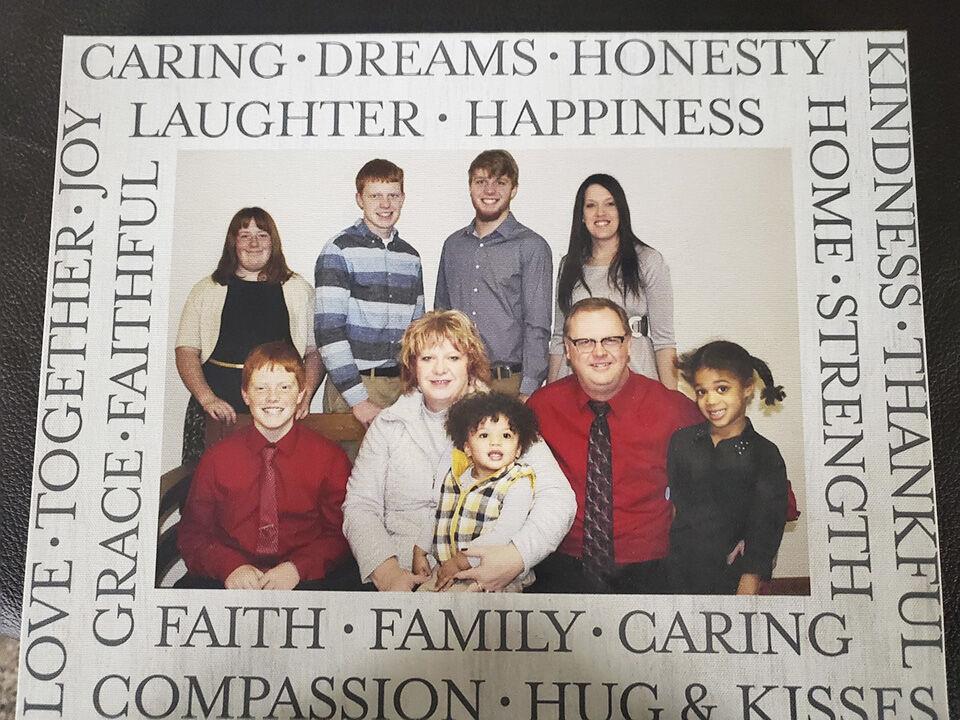 Colette Barton isn't caught up in wondering why she lost her husband, Jason, to suicide. Jason Barton died in November 2017 and not long after, Colette gave an explanation why it happened.
The explanation was completely false, Colette said. She used it as an example of the problems that can come when too much weight is put on the why.
"For some people, the why brings comfort. But for me, the why would be just another why. There's nothing in the answer of why that would change the fact that (Jason) isn't here. For me, personally, I never got caught in the why, because the why brings more why. I will never have an answer, because he's not there to answer," Colette said.
Colette Barton lives with her grief and works through it. There is work involved, she said. She doesn't shy away from the fact that her husband committed suicide. It's the truth of Jason Barton's story, but it's not the complete story for her, for the Barton family and for a relationship that began more than 30 years ago. Jason Barton was Colette's best friend, a father and foster father and an accountant-turned-funeral director who provided great comfort to countless grieving individuals.
"I just chose not to stand on the why," Colette said. "I will celebrate the light of his life and not the darkness of his death."
Cherishing memories and looking for things that bring joy and hope are common behaviors following a suicide. It doesn't mean that anyone is trying to forget about the loss, or that a suicide happened. People who shared their suicide stories indicated that their experiences have given them new perspective on people, especially their loved ones.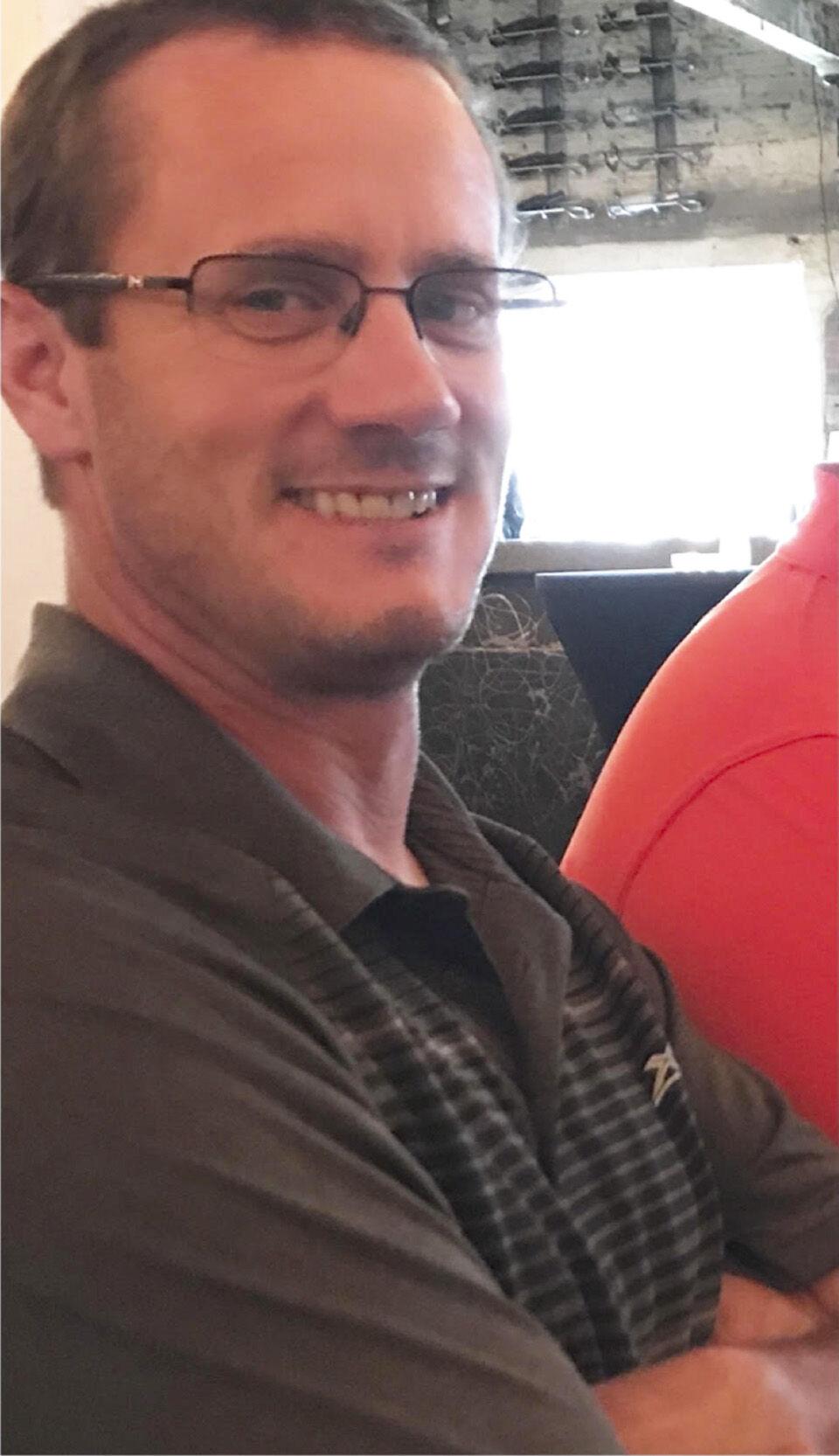 Susan McCullough and Kathy Kelso, as well as their mom, Jeannette, shared the story of Keith Pfeifer, who died in September 2019.
"From the beginning, we wanted to hang onto his positive personality traits," Susan said. "Even from day one. Keith's eulogy included the Corporal Works of Mercy. We keep promoting what Keith valued. We ended up creating a vinyl piece for our car windows, with the words, 'Hey, can I give you a hand with that,' and an eagle, because that's who Keith was. He helped so many people."
Keith Pfeifer's suicide, like Jason Barton's before him, came as a shock to his loved ones. Susan, Kathy and Jeannette said they did not see any warning signs. They agree that his death is not something that they will ever get over, but it is something that they keep finding ways to live with.
"The cards that we got, and the sentiment that was shared — it was those things, when other people were reaching out — it was those things that carried us and continue to carry us. I think of the kindness of others and the compassion," Kathy said.
"One of his close friends said to me, 'You don't have to worry about Keith. He went straight to Heaven,'" Jeannette said.
Life is short and sometimes it's shorter than it should be, Susan said. Keith Pfeifer's family has re-learned the importance of talking, of sharing needs and feelings. They remember him as a brother, a son, a father, a veteran and a giving person.
"Keith didn't want to get involved in other people's conflicts because it wasn't his business," Susan said. "He was kinda neutral. He wasn't the defender. He was the fun guy. Everyone was happy when he came over. He was a private person, but we could always rely on him. We knew we could count on Keith."
Since Keith Pfeifer's suicide, his loved ones have also been reminded about the importance of compassion.
"Be kind to everyone," Susan said. "You don't know what others are going through. Notice the people you pass and maybe ask, 'Hey, ya need a hand with that?'"
Health professionals agree that connection is important. Ashley Thompson, M.Ed, is a licensed professional clinical counselor with Birchwood Therapeutic Services, Breckenridge and Fergus Falls, Minnesota. People can recognize the warning signs of suicidal thoughts and behavior.
"They may feel frequent and heavy periods of feeling sad, empty or moody. Many survivors of suicide attempts have reported feeling hopeless and alone, and that they would start to isolate themselves and their family and friends," Ashley said.
Individuals that plan to commit suicide often make preparations. They may give away prized possessions, make final statements to loved ones and exhibit noticeable extreme calm, appearing to be at peace with their decision.
"Suicide rates are highest in the United States for teens, young adults and elderly individuals," Ashley said. "Individuals with a history of past attempts or family history of attempts have a higher rate of being successful with taking their own life."
There are also significantly higher suicide rates among individuals who are prone to impulsive or violent behaviors, have been victims of abuse or have had a substance use problem.
Discussing suicide or suicidal behavior, Ashley said, is something that should be done directly.
"If you suspect that someone may be in danger of harming themselves, ask them directly, 'Are you planning to kill yourself?' That one question can save a life, and more times than not, it does save a life," she said. "What I have found in working as a volunteer FirstLink Crisis Line Operator is when someone is direct with an individual who is suicidal, that individual is relieved to be asked outright. It takes the pressure off of them and it opens the door for communication."
A suicidal person's needed care should also be discussed openly. Perhaps they're in need of an emergency room, or an inpatient facility. They may be suited for outpatient care.
"Outpatient services are more appropriate for someone who can commit to their personal safety while working with a mental health therapist to help ease the emotional pain they're experiencing," Ashley said.
Suicide is a final act. It includes feelings that may be new and overwhelming. Through her work, Ashley talks to both suicidal individuals and also suicide survivors.
"Forgiveness is important," she said. "Often when someone dies by suicide, family and friends express feelings of guilt. It's important to remember forgiveness and that they are not responsible."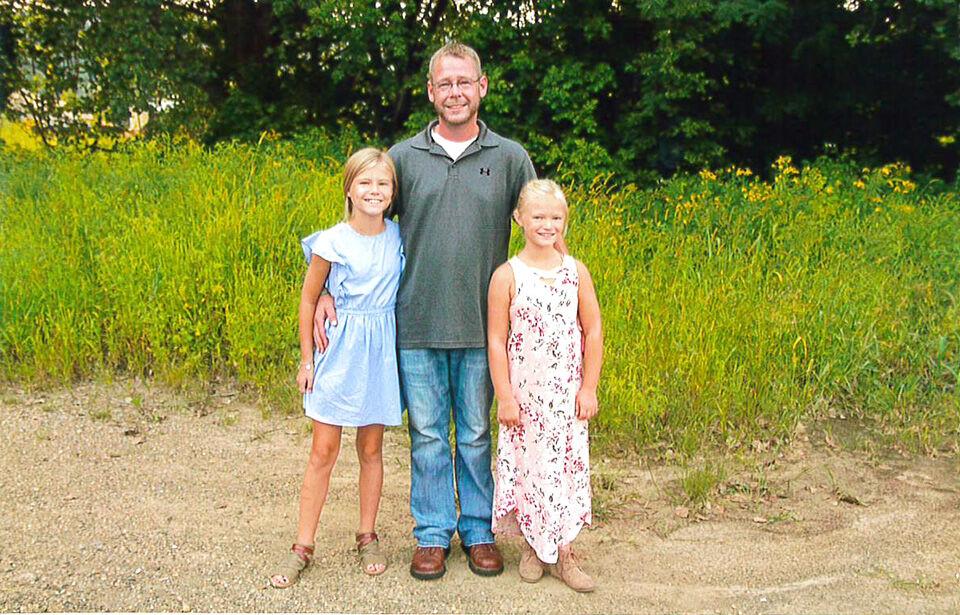 Some individuals who committed suicide did exhibit concerning behavior in advance. Lindsay Auwarter lost her ex-husband, Eric Kath, in January 2019. The pair had been married for 10 years, friends for 14 years and amicably divorced at the time of Eric's death, Lindsay said. Being respectful in divorce was a situation that she said was best for her and Eric, as well as their family.
"We were still very close, working through things together. There were some ups and downs," Lindsay said.
Remembering Eric, whether as his wife or his friend, Lindsay can't forget the pain that came from a disease affecting his mind.
"His mind was broken," she said. "It just didn't work the way that ours do. For him to think that the only way out was to do this action — it doesn't make sense. He had so much pain and couldn't see past it."
Lindsay and her three children know that Eric's pain is gone, she said. She knows because they saw him in those final months before his death.
"It was like he was getting up and falling, getting up and falling. That was also really hard to watch. We could see that sadness in his eyes. What he was going through was hell," Lindsay said.
Watching her children attend their own father's funeral was the worst experience of her life, Lindsay said. Every achievement they'll have will also include some bittersweet feelings. They'll know their dad should be there. At the same time, the family does live day by day with lives they know Eric would be proud of.
Losing a loved one has led to changes in Lindsay's life. She talked about how she's been able to speak at churches, with women's study groups and to individuals.
"It's a sad story, but you can get some hope out of it," she said. "When there are things in life that are hard, we often cover it up. We try not to let people see those bad things, but they are happening all over. We need to open up about depression, anxiety and all those things that can enter into a home, can enter into someone's lifestyle."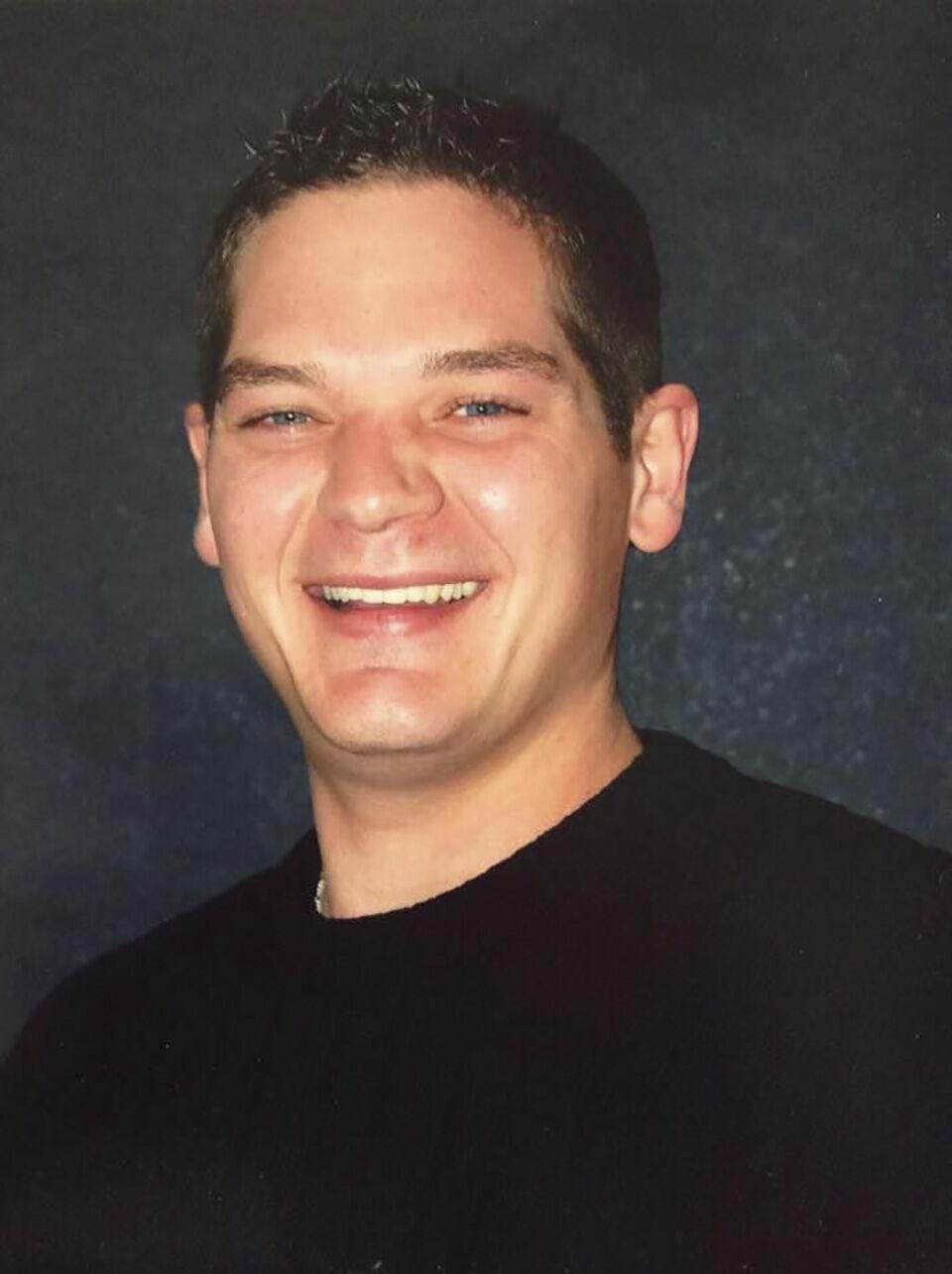 Monday, March 29 was a significant day for Laurie Stiller: it was the eighth anniversary of her son, Luke Johnson, dying by suicide in 2013. Laurie and her family also lived with having someone they loved face depression, anxiety, struggles and previous suicide attempts.
"No matter what we did, we couldn't help him," Laurie said. "I would try to build him up and he'd say, 'You're just saying that because you're my mother.'"
Luke didn't commit suicide because he was mad at her or his brothers, Laurie said. He simply wanted his pain to stop.
"That's the biggest lesson I've gotten from this. They just want the pain to stop and they're not looking at anything beyond the immediate getting out of this situation," Laurie said.
Since Luke's death, Laurie has also had the opportunity to help families, to reach out and try leading them to hope. One of Luke's close friends, who urged him to give himself over to Jesus, followed through on that, Laurie said.
"He married a policewoman after moving to California and he works for his church as a videographer," Laurie recalled. "He actually named his baby boy Luke. And he asked me, 'Will you be Luke's grandma?'"
There are beautiful things in life when you look for them, Laurie said. She can enjoy life and not feel like she's not missing Luke any less.
"The amount of time you grieve doesn't have any bearing on how an individual handles grief," Laurie said. "This was a person who didn't think he was worth crap. But I know Luke's at peace."
Laurie's daily life includes grieving, but also loving her son. Her nightly prayers wouldn't be complete without saying out loud, "I love you, Luke."
"I still cry over Luke," Laurie said. "But I know where he is and I know he's at peace and he has no more pain. Something I learned was, 'Stop focusing on the day that they died and focus on the years that you had them.'"
Luke, like all of the suicide victims whose families shared stories, was a dad. Like his mom, Laurie, he also was an artist and a lover of nature.
"He loved cardinals. He had a collection of (artwork) in his kitchen. When he passed away, I realized that the cardinal is a symbol of someone visiting you from heaven. I went gaga over that," Laurie said.
Earlier this year, Laurie saw her first live cardinal. It was on her bird feeder. Other people in her life had seen one and she'd tried so hard to see one herself, but it hadn't happened yet.
"I was sitting here and I looked out, and there's the most beautiful red bird sitting in our bird feeder," Laurie recalled. "Oh my God, I was so excited. They look so vibrant against the snow. I said out loud, 'Finally, Luke! You made me wait all this time. Finally."