In the Southern Red River Valley, early morning near the summer solstice spells bright blue skies, wispy clouds and a prickly breeze.
Fields of soybeans, corn and sugar beets carpet the landscape, while groves of trees pop up like islands in an emerald sea. Alfalfa and wheat are beginning to transition from green to gold, teasing the coming hues of autumn.
The Rabbit River coils through farmland, interrupting its geometry. South of Wahpeton, it joins the Bois de Sioux River flowing north.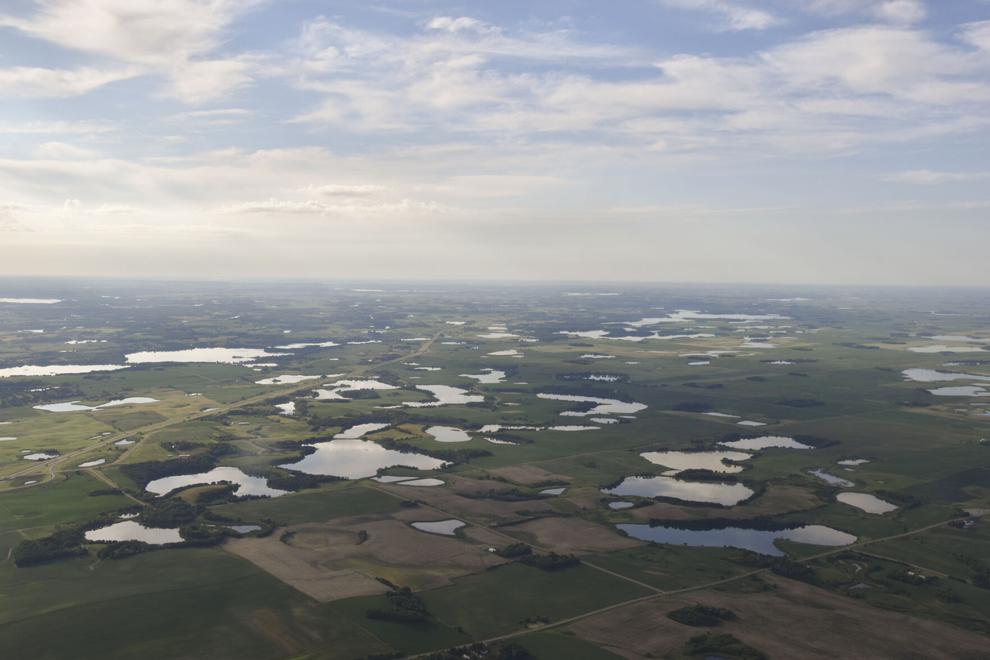 I wasn't enjoying the views from the ground, but from hundreds of feet above it.
"All parameters normal," an automated voice said faintly into my headset.
Suddenly, the fields drew closer, close enough to make out the wide leaves of a sugar beet crop. I watched from the glass cockpit as we glided six feet above the plants. The end of the field was fast-approaching. Like a reflex, Wilbur-Ellis Agribusiness pilot Eric Klindt yanked the petite blue plane upwards, making my stomach drop. He then guided the Vans RV-4 aircraft into a tight turn, before plunging back toward the field for another spray maneuver.
While Klindt wasn't actually spraying the sugar beet crop on our flight, he does the same motions every day in his job as an aerial applicator.
Klindt joined Wilbur-Ellis as a pilot in 2001, but he has been flying for 28 years and has spent over 15,000 hours in the sky.
The first task the pilots have each year is seeding cover crops. They drop barley on sugar beet crops, as the farmers below work it into their fields. Klindt said they usually have some down time before starting to spray fertilizer, top dressing wheat and corn. The workload comes to a climax around July and August, when they are spraying fungicide on sugar beet crops and tackling bugs in wheat and soybean crops.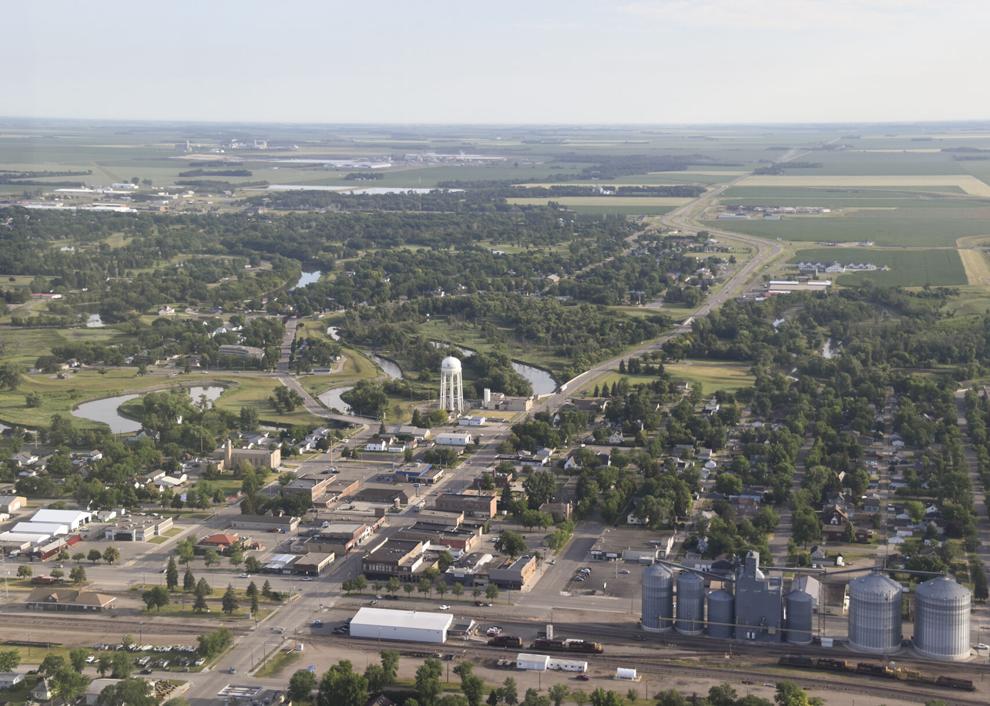 Not only does his job change with the seasons, no two years are alike. In 2021, the pilots have focused more on spraying alfalfa crops for alfalfa weevil than in past years. The crop is a fairly recent venture in the area because of the Riverview, LLP Dairy Farm in Campbell, Minnesota, which welcomed its first cows in 2018.
All of Klindt's flights for work are typically under an hour and involve numerous landing and taking off, and low to high maneuvers.
"It's low-level flying, and that's what makes it fun. I'd get bored if I just sat up there," he said.
Klindt favors his kind of flying because it's manual. Modern technology has made much of commercial piloting automated, but the thrill of flying comes from being in control.
He does dream of flying a jet someday, just to feel the power behind the aircraft. Ironically, jet pilots often tell Klindt how jealous they are of his line of work.
"Everyone I talk to wants to do what I'm doing, yet I always want to do what they're doing," Klindt said.
A lifelong resident of Campbell, Minnesota, Klindt said he's never imagined living anywhere else. Not only does he love his home from the ground, he loves it from the sky. Watching the fields change with the seasons is unparalleled, especially in a region as fertile and full as the Southern Red River Valley.
"The view is the best part. There's nothing else like watching the sun rise or the sun set from an airplane," Klindt said.
I can't help but agree. Below us, Wahpeton and Breckenridge approach. From above, the grain elevators look like thimbles. The top of the Richland County Courthouse glints in the sun.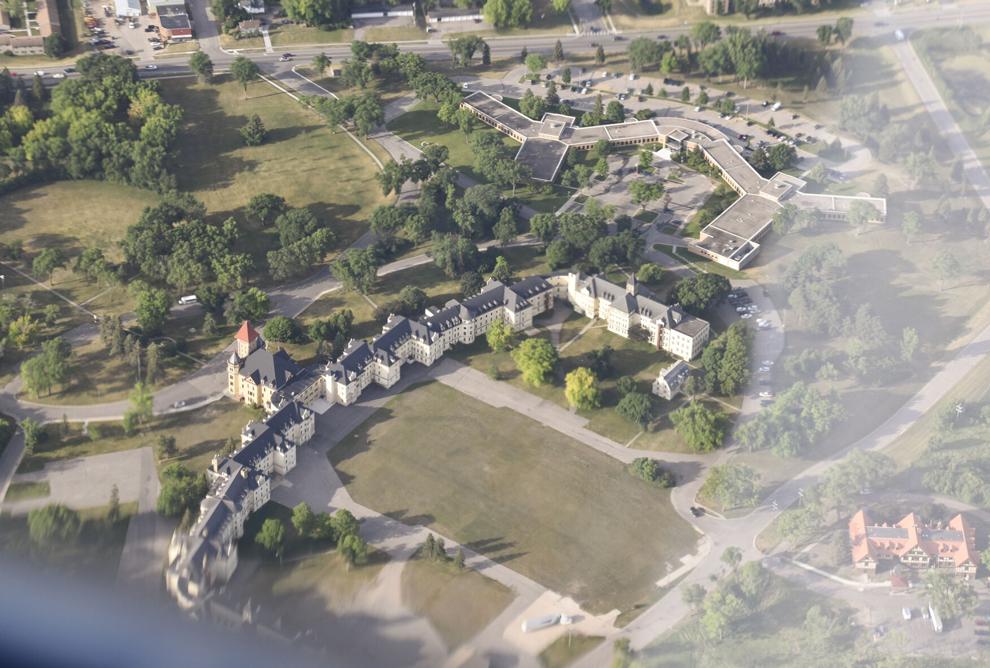 We head east, a 30-minute drive transformed into an eight-minute flight. We hover over the former Regional Treatment Center in Fergus Falls, Minnesota, an intimidating structure that, at its prime, housed 2,000 patients.
A few dozen miles from the Twin Towns Area, and the landscape below is peppered with lakes.
"Want to do a barrel roll?" Klindt asked.
I didn't think before replying, "Absolutely."
With an all-glass cockpit, I saw my view of the puffy clouds and blue sky turn into a view of the ground. It was smoother than I expected, and unfortunately, briefer. Still, the moment of adrenaline kept a smile on my face for the remainder of our ride.
As we neared Harry Stern Airport in Wahpeton, I heard the now-familiar faint voice come over my headset.