To Diane Cordes, gratitude is working over three decades in a field she is fiercely passionate about.
"Going into education, it's a lot of work to do it right and do it well. So do it because it's your passion, because you love kids and you believe all children have the right to have the teacher or administrator of the year," Cordes said. "It's a lot of work, but the rewards are beyond anything you could ever imagine."
The superintendent of Breckenridge Public Schools is retiring from her position June 16 after eight years of service to the district. The 58-year-old was hired as superintendent in 2013, moving her life as a principal in Glenwood, Minnesota, to the Twin Towns Area.
Breckenridge High School Principal Craig Peterson said Cordes was an exceptional listener, always making the individual she was talking to feel like the most important person in the room.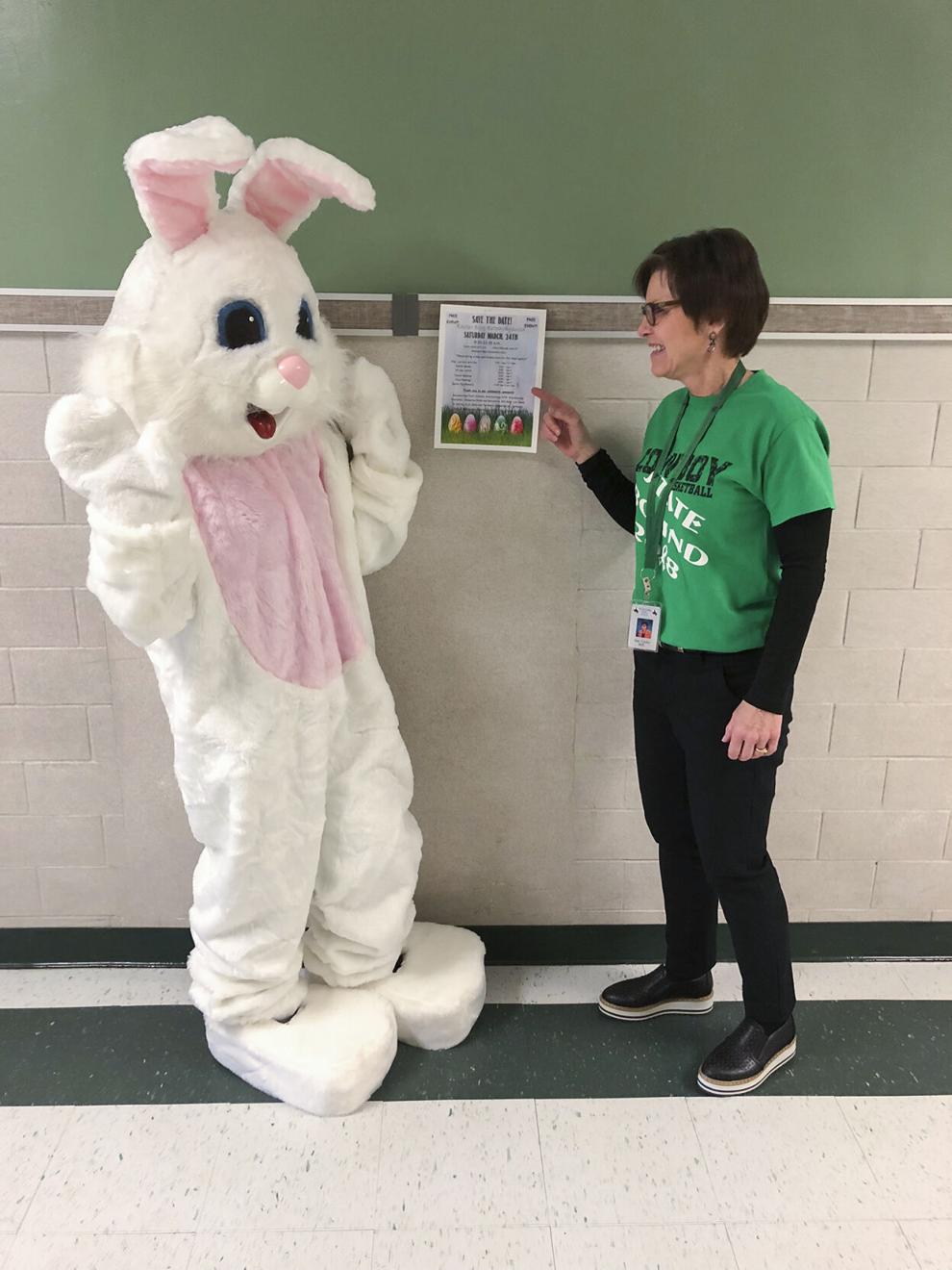 Peterson remembers asking Cordes what she was looking for in a principal when he interviewed for his position five years ago. After a moment, Cordes said, "I'm looking for Superman."
"I took that to heart, so I have a Superman statue in my office," Peterson said.
Cordes' love for education came after some exploration. As a child, she was determined to become a nurse like her mother. Her mother was a gentle, unassuming soul, Cordes said. She was never the loudest person in the room, yet people gravitated toward her.
Cordes grew up in rural Springfield, Minnesota, the youngest of four children. It was like having five parents, she joked.
She always had an affinity for science, particularly physics, which both challenged and intrigued her. More than anything, Cordes had a passion for learning. When she attended University of Minnesota Morris, she enrolled in pre-med. The program required her to take psychology courses.
"It just grabbed me, in a really big way," Cordes said of the subject.
After graduating with an undergraduate degree in psychology, Cordes began her career as a long-term substitute teacher in Willmar, Minnesota. After a year, she decided she wanted to work with students in a different way.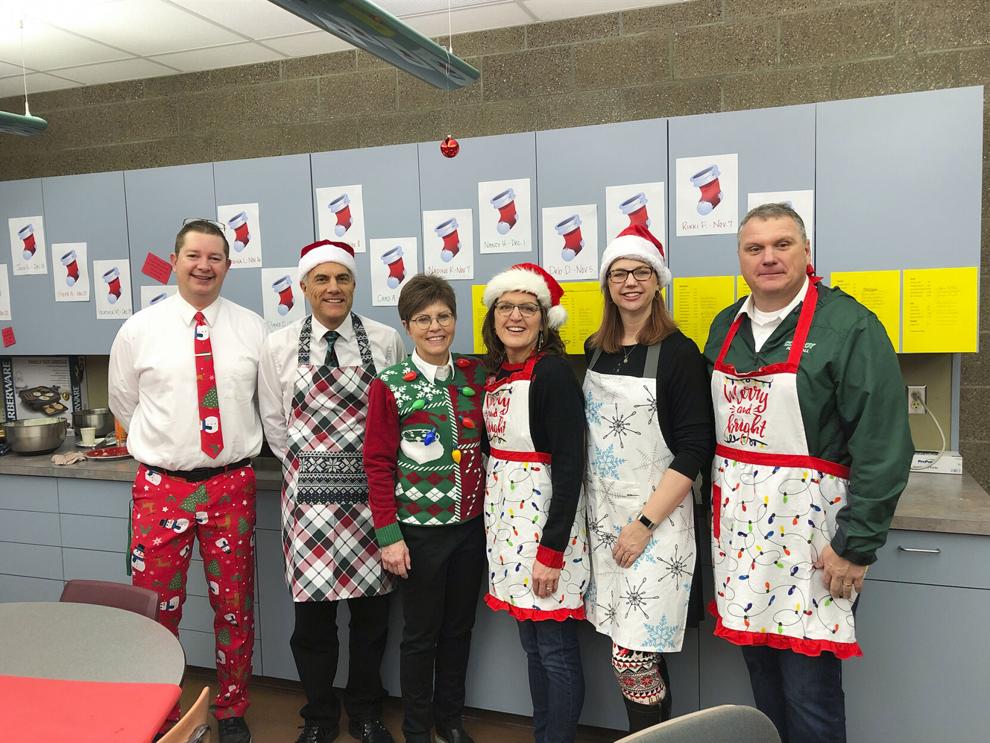 She went back to school and earned master's degrees in counseling psychology and school counseling from South Dakota State University. From there, she figured her career would take her to working at a mental health clinic.
"I ended up never being able to shake being in the school setting," Cordes said. "I just really liked that."
She worked as a school counselor for Minnewaska area schools near Glenwood, Minnesota, before earning her principal's license. When Glenwood, Starbuck and Villard school districts consolidated, Cordes and other district leaders began a day treatment program that operated out of the former school building in Starbuck.
The Minnesota Department of Education saw the day treatment program as a public school and the Minnesota Department of Health saw them as a mental health agency, Cordes said. The innovative program employed mental health practitioners and professionals and wrote diagnostics assessments on every student and attended to their needs.
"I've loved almost every stage in my career in education, but I loved that because we got to build something from the ground up," Cordes said.
The experience would help prepare her for becoming superintendent of Breckenridge. Cordes didn't think she ever wanted to pursue a superintendent license, but her mindset began to change as she grew more firm in her beliefs of how education should progress in the modern world. She applied without any superintendent experience, but the financial knowledge she gained from the day treatment program and the innovative nature of it gave her an edge.
"I grew up in a small town and I worked all my life in smaller districts, and I wanted a district where I felt my skill set matched what was happening in the district at that time," Cordes said.
When she was hired at Breckenridge, Cordes immediately noticed the deep pride area residents have for the school. Many adults she met had walked the same halls she was being introduced to years before.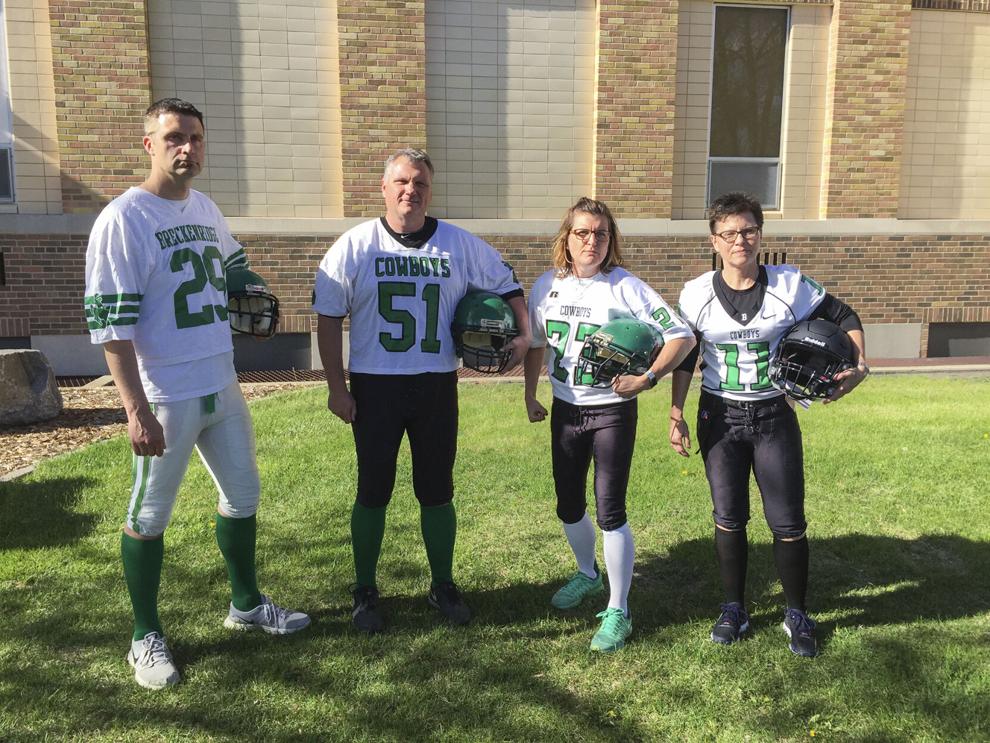 Cordes continued to pursue progressive and unique avenues for the district. Being a small district has its challenges, Cordes said, like declining enrollment and tight budgets. Still, Cordes believed Breckenridge Public Schools should have the same opportunities a school in the cities may have.
Some of Breckenridge Elementary School Principal Corinna Erickson's best memories of Cordes surround the work she did to instate project-based learning in the schools. Project-based learning has been wildly successful in improving student interest and participation in their education.
Erickson said Cordes had a way of leading them to solutions while making them feel like they arrived there on their own.
"We came here together eight years ago, and she is such an inspiration and role model. Not only have I grown in my principal leadership because of her, but I think the district as a whole has taken something away from the example she has set," Erickson said.
Cordes' career has been ripe with proud moments. From watching struggling students succeed to leading hardworking and innovative teams, education has always been a rewarding field.
Her staff has always been a point of pride for Cordes, particularly at Breckenridge Public Schools. The team welcomed change and faced challenges cooperatively, she said. Her other proudest moments surround her students.
"When you see the lightbulb go on, whether they learn something they've struggled with or they don't get, or you see that pivotal moment when education makes sense to them," Cordes said. "Or, when you see a student socially and emotionally get what they need, and you can see them make that transition from self-doubt or lack of confidence to they're worthy just because they're people."
As Cordes' transitions into retirement, she is looking forward to making up for lost time with family. She and her husband, Dick, are planning a retirement trip to Hawaii, before traveling around to visit their four children and family friends. She also plans to dedicate more time to her hobbies, like playing guitar.
Cordes said even though she is leaving Breckenridge, she feels like she will always have a home in the town.
"Thank you to the community of Breckenridge and the school board for taking a risk on this woman who didn't have any experience as a superintendent," Cordes said. "They took a risk on me, and I'm just really grateful for that and grateful for the opportunity to serve with these great people in this amazing community."