Hometown: Breckenridge, Minnesota
Position: Wilkin County Board of Commissioners
Tell me about your family:
My mom taught her whole life in Breckenridge, and my dad taught at North Dakota State College of Science some but then he went into selling insurance, and then was part of the family farm with his brothers many years ago. I have two older brothers, Mike and Kris, and a younger sister, Nicole. I have a daughter, Elise, and a son, Cody, and Shana, my wife.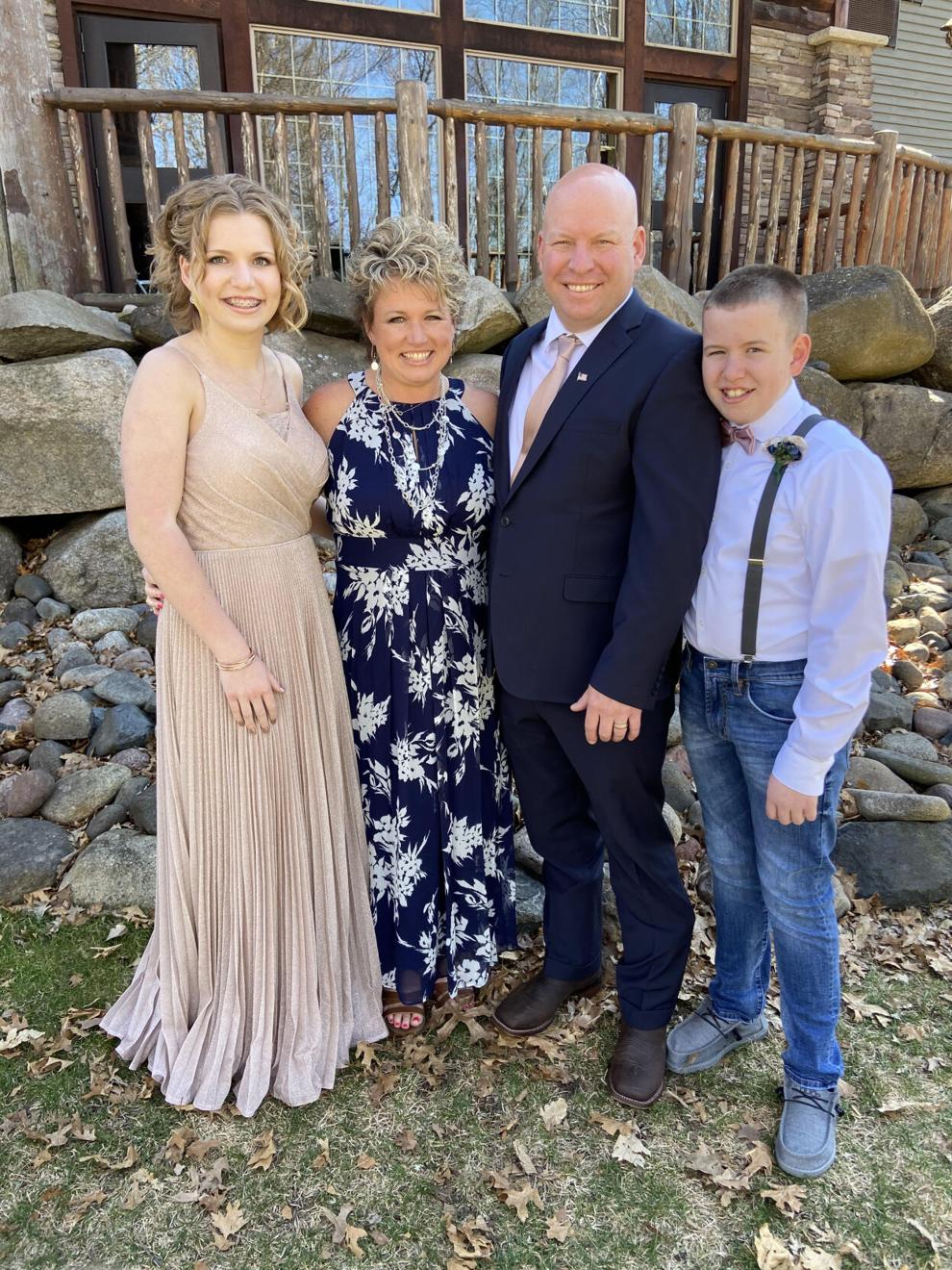 What do you enjoy most about being a commissioner?
Representing all the people. I'll be one to speak up for them. If people don't want to say something, well, I will. Representing them and making sure our residents are taken care of, I love doing that.
What is most difficult about your position?
Being patient. The speed of government doesn't work as fast as me. The other part that's difficult for me, it doesn't really have to do specifically with commission, is to hear both sides. It seems like someone talks to you about an issue and you tend to agree with them, and then you find out the rest of the story from the other side. I need to get more of the facts first before I form an opinion on it. That I've always tried to do more growing up, but I realize how important it is to have that when you're representing all the people. As a commissioner I need and should be held to a higher standard.
What do you like to do for fun?
Well, I kind of like to work. It seems like work is my fun. Ag aerial spray is fun. I'm the pilot for Wilbur-Ellis in Wahpeton. I like doing my limo bus and being out with people. Hanging out with friends, we mostly hang out at Bar 9 (Number 9 Bar & Grill). Most of the stuff I do involves work, whether it is going over to help someone with a project and hanging out with them while doing that, I enjoy it.
What is something about you that most people don't know?
Probably that I like to play the piano, mostly old recital pieces from back in high school like "The Entertainer," and "Memory." And I like to try everything. I tried sauerkraut the other day during St. Patrick's Day, and it was horrible. But there were people there that liked it.
What are you looking forward to this summer?
That we have beautiful crops and no horrible weather to destroy them or anybody's yard. Last year, there was a huge hail path that went through.
Movie: "Top Gun," Disney's "Planes"
Month: January, some of the best people were born in January (Eric was born in January)
Music: I like it all, but I would say up on my favorites is country and one of my favorite artists right now is Luke Combs.
Who inspires you most in life?
Most of it is my faith. You don't really put a person to that, or, I guess you can. I wouldn't say a preacher or a pastor or any of them. It's also amazing how much I go back to looking back at my high school and elementary school teachers and which ones had an influence on me. There were several of them that did. It wouldn't be fair to point one out, but whether it was the counselor or the math teacher or science teacher, those are the ones I look up mostly to and still do. Not my principal because that was Mr. Folstad (fellow commissioner Neal Folstad). I sat in his office a lot, which is comical being that now we're on the county board together.
---
Hometown: Rothsay, Minnesota
Position: Wilkin County Auditor & Treasurer
Tell me about your family:
I have a stepson, Tyler, and daughter-in-law Kala. My son is Ben, and a 2-year-old granddaughter, Emersyn. I've definitely enjoyed being a grandma.
What do you enjoy most about being auditor and treasurer?
I like the variety of the position. No two days are ever the same. I do everything from financial transactions to driver's license and birth certificates, audit preparation. It fluctuates on the day, but those are some of my regular tasks.
What is most difficult about your position?
Sometimes I feel like it is the number of different duties. I feel like you need to know a little bit about a lot of different things, and it's hard to get an expertise in all of those things. I'm still training after six and a half years here. I'm still trying to learn all the details of all those things.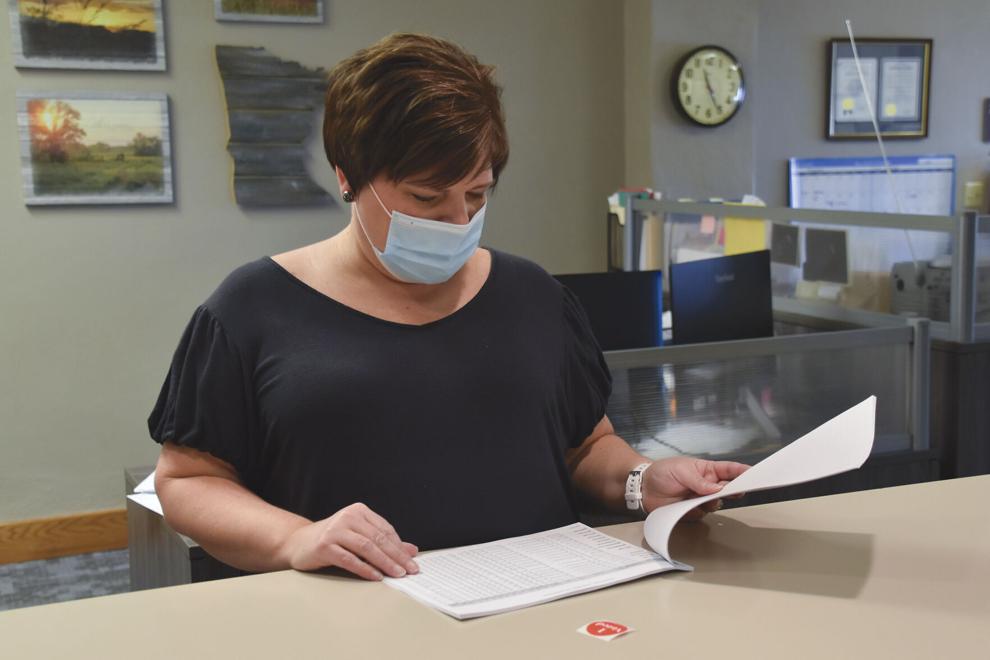 What do you like to do for fun?
I like to read, mostly fiction. I like to hang out with my family, go to the lake in the summer. And I like to travel, that's really my number one. My favorite place is Banff National Park and we did a Disney Cruise to the Eastern Caribbean, those are probably my top two. We did a road trip to Banff, then came back through Glacier National Park. When you see the pictures, they're amazing, and then in person, it's even better. It's hard to explain it to people.
What is something about you that most people don't know?
I don't know, I'm kind of an open book … I passed the CPA (Certified Public Accountant Examination) test, the first time all four parts, back in the day when you did essays and everything was handwritten. I barely passed one of them, but you know what, I passed. I think the percentage of people that passed it back in the day was around 15 percent. It's different now because you take each part separately. I had to go down to the cities and sit for it for two days. Pencil and paper! That makes me feel so old.
What are you looking forward to this summer?
We have a road trip planned to Yellowstone National Park, but that's after we get through high school graduation. Ben, our youngest, is graduating.
Month: July, it's the middle of summer
Who inspires you most in life?
My parents. They got married young and worked for what they have, and have been successful doing it.