Breckenridge Public Library concluded its "Tales & Trails" summer library experience weekly events Tuesday, July 27 by teaching children how to make seed bombs.
Before getting messy, Breckenridge Public Library Branch Manager Erin Gunderson asked the group what they think a seed bomb is.
"A ball that has a seed inside of it," activity participant Cece Beyer put simply.
Seed bombs have an expansive history, Gunderson said. They were used as far back as ancient Egypt to restore farmland after the River Nile's annual flooding. In Japan, they were known as tsuchi dango, or Earth dumplings. They gained popularity in the 1970s with the guerilla gardening movement, which sought to rejuvenate abandoned urban land.
Unlike the '70s, Gunderson instructed the children that the results of Tuesday's activity were to only be used with the permission of a landowner.
"We're calling it prairie gardening, so that we're asking permission first," Gunderson said. "We can beautify the area without anything harmful happening."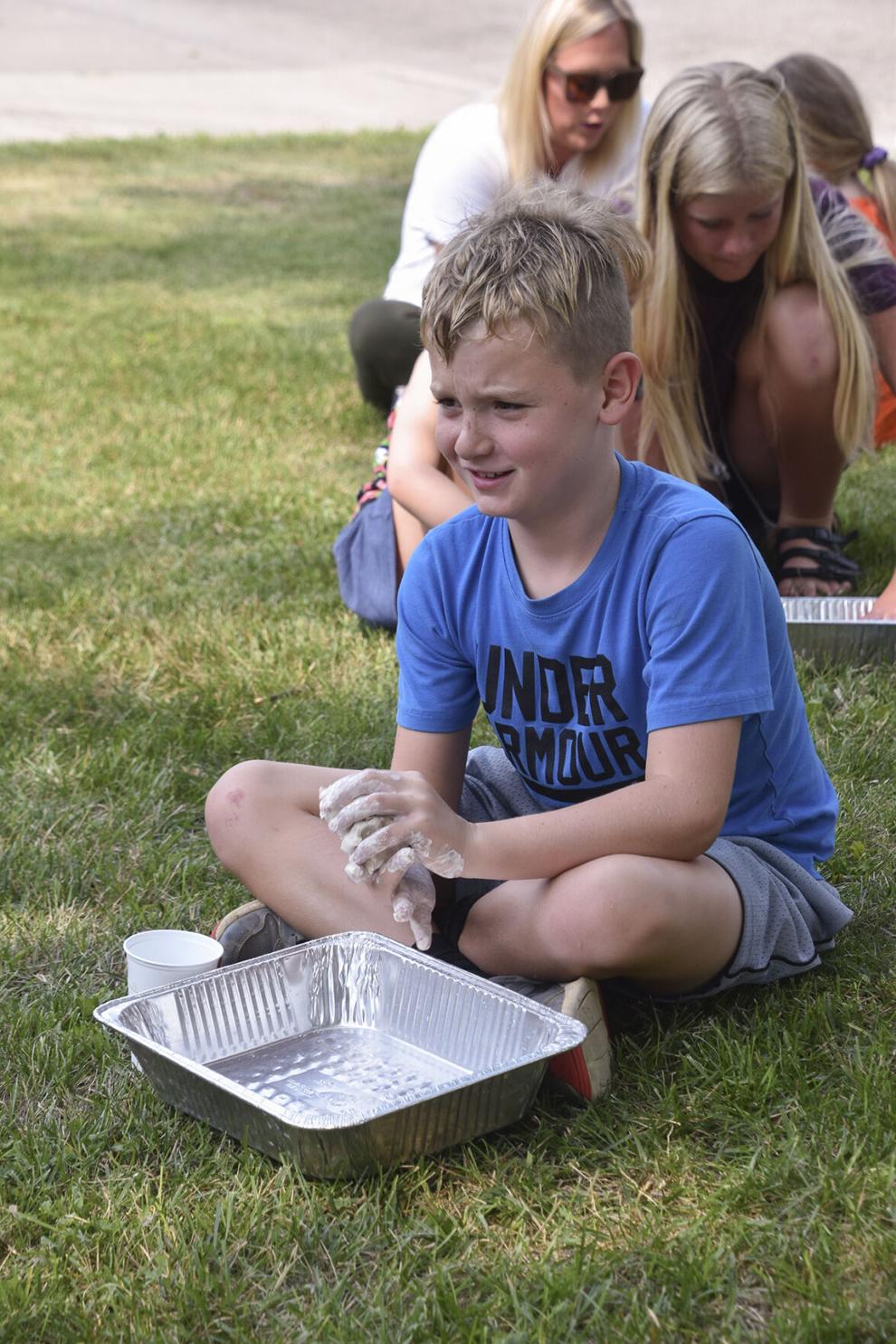 Around a dozen youth showed up to squish, squelch and squash their seed bombs to perfection. Using air dry clay and water, participants first thinned the clay. Next, they worked potting soil into the mix until the clay took on a Play-Doh-like consistency. Finally, they sprinkled native wildflower and prairie grass seeds donated by Emery Greenhouse into the concoction and formed balls.
When making a seed bomb, it is important to use native species, Gunderson told the group. The wildflower seeds attract pollinators, like bees and butterflies, which are an essential facet of an ecosystem.
Seed bombs are also versatile and hardy. They can be thrown in abandoned lots, left alongside roadsides and sidewalks or tossed in old planters. As water breaks down the clay, the seeds will begin to germinate and grow in the remaining soil. The best part about seed bombs is they don't require work or supervision once they're completed.
Beyer said she would be throwing her seed bomb in her garden, while activity participant Emmett Nordick said he would put his in an empty flower pot. All the youth left the activity excited to throw their bombs and watch them grow.
Gunderson said the summer library experience was a success. Each weekly activity had good participation, even after one activity had to be moved inside due to the rain.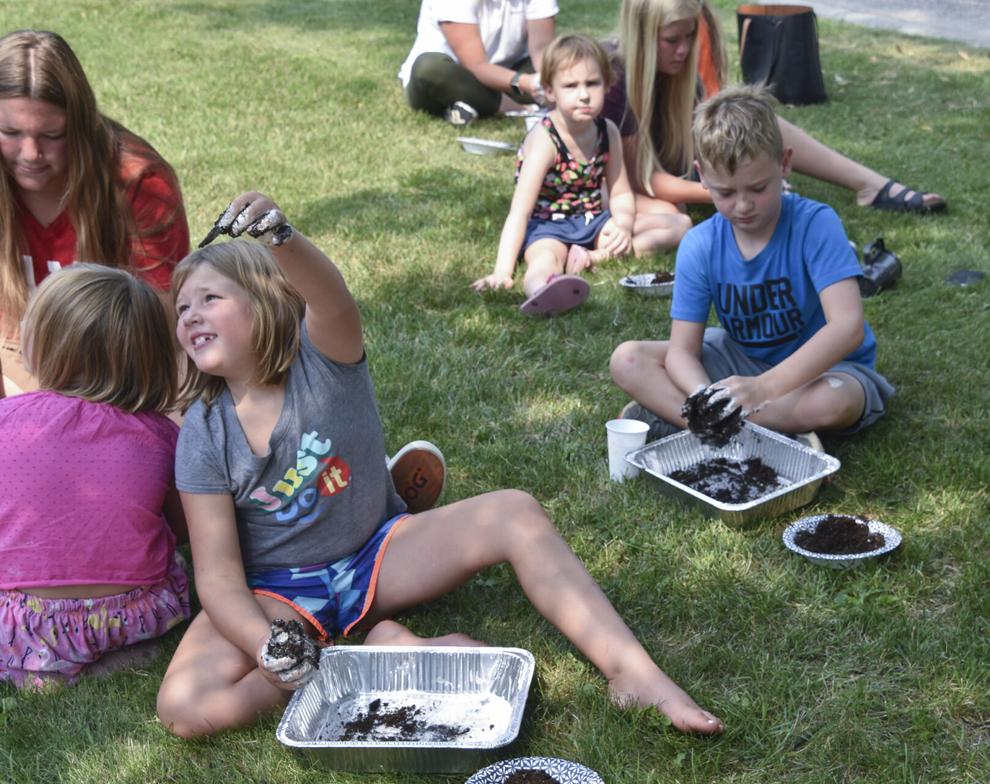 "I've been really pleasantly surprised by the attendance, especially because the weather has been kind of grueling," Gunderson said.
Over the months of June and July, the children brought their pets for a pet show, made simple bird feeders, learned about bird-watching in the area, made grass caterpillars, learned about pollinators, discovered what's in the native soil, heard from a long-time angler, played a game about where Minnesota settlers came from and made their prairie seed bombs.
Gunderson said one of her favorite weekly events was last week's "How Did We Get Here?" activity. Historical and Cultural Society of Clay County Programming Director Markus Krueger visited the library and led a group game and discussion. Krueger talked about different time periods, touching on Native American and Norwegian heritage, as well as the area's history during periods like the Civil War.
"It gave kids a more hands-on concept of how it worked, and of course adding the game element is always fun," Gunderson said.
The summer program was sponsored by Breckenridge Friends Of The Library, Breckenridge Dairy Queen, Emery Greenhouse And 702 Communications.
The library will have a booth at the Tuesday, Aug. 3 Breckenridge National Night Out, and the Wilkin County Fair, Aug. 19-22. Other upcoming events include a photography exhibit highlighting the country's national and state parks, shot by Breckenridge local Bruce Fingerson. An artist's reception will be held at 6 p.m. Aug. 24.