It's 9:30 a.m. and I'm trying to make sure I don't babble.
Bill Dablow, radio host extraordinaire at KBMW, Daily News' neighbor, is bantering with me. We're talking about, among other things:
• What's a work day like? (Always evolving!)
• What's the best part of the day? (That feeling at roughly 4 p.m., when despite a morning's worth of unexpected challenges, I still completed what I needed to.)
• How did I get to Wahpeton from my hometown of Grand Rapids, Michigan? (Did I really say it was an hour from Chicago? It's closer to three hours.)
• My love of movies. (Clint Eastwood is 91 years old and still a star, which I think is something of a miracle.)
The interview just happens to coincide with my sixth anniversary at Daily News. On Sept. 18, 2015, I was an ex-machine operator determined to put my communications degree from the University of Dayton, Ohio, to use. Since then, I've written, photographed and otherwise been a part of nearly 3,340 stories. I like to joke that I can maybe remember a handful of them, including these six standouts: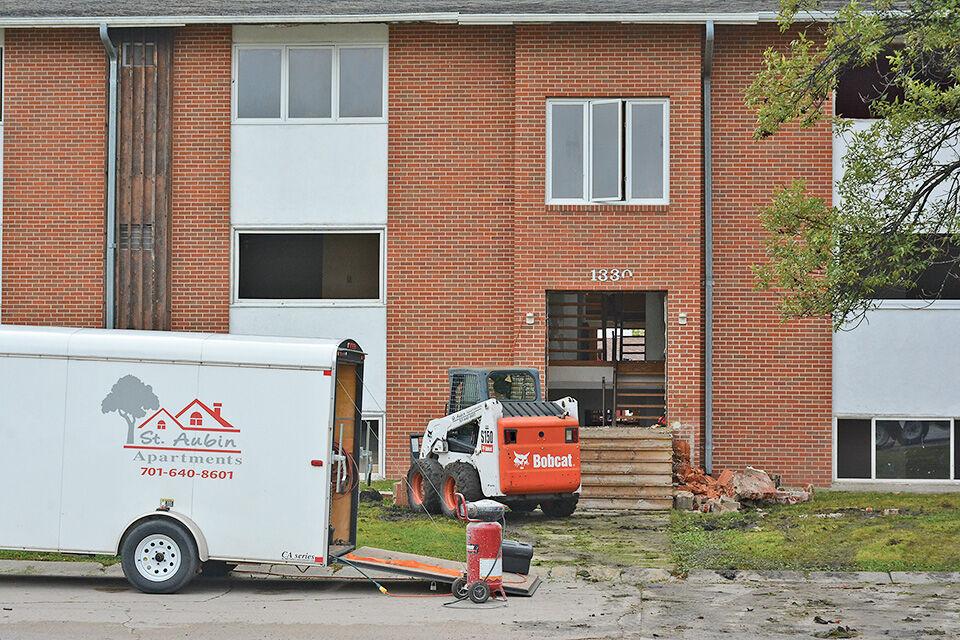 "Residents dissatisfied with building conditions" (Dec. 4, 2015)
The story that put me on the map. I visited the Asbury Apartments, Wahpeton, six months after a fire that destroyed several parking garages. Inside the buildings, I saw exposed electrical wires and an empty fire extinguisher case while learning about a waste problem that had some people believing the complex was "a garbage pit."
But the story was about more than litter. It was also about people trying to get by with what they have, in an apartment complex across from Wahpeton Middle School. I still remember seeing parents keeping their eyes on neighbors' children and friends hanging out in living rooms. "At least we have a roof over our heads," one resident said.
The Asbury was eventually bought by Joe St. Aubin, Wahpeton, in 2019. After renovation, it reopened as the Huskie View Apartments. Neighboring Huskie Run Apartments, formerly the Windsor Park complex, had been purchased in 2017 by St. Aubin and also renovated. The apartments still share a neighborhood with young students.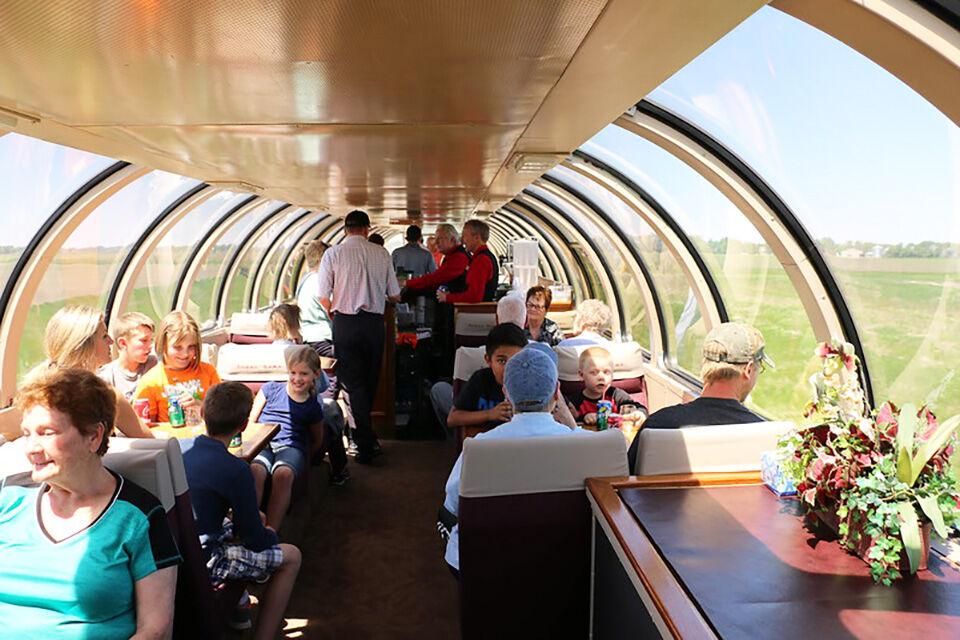 "Ride" (June 1, 2017)
Wahpeton-Breckenridge knows how to throw a party. In the time I've been here, there's been events like the Fall Festival, Blue Goose Days, Wild Game Shows, homecomings and, of course, the year-round sesquicentennial bashes that marked Wahpeton's 150th anniversary in 2019. Red River Valley & Western Railroad celebrated their 30th anniversary in 2017 with the Milwaukee Road 261 steam locomotive.
Carrie McDermott and I rode the rails from Wahpeton to Colfax, North Dakota, checking out the countryside when not talking to friends and neighbors. The ride included the 261, restored passenger cars and two-story observation cars. We traveled in style and comfort.
I can't remember who took this photo of a bustling observation car, but I'm pretty sure it was Carrie. There was something special on the tracks that day, a mixture of timeless fun and of-the-moment excitement.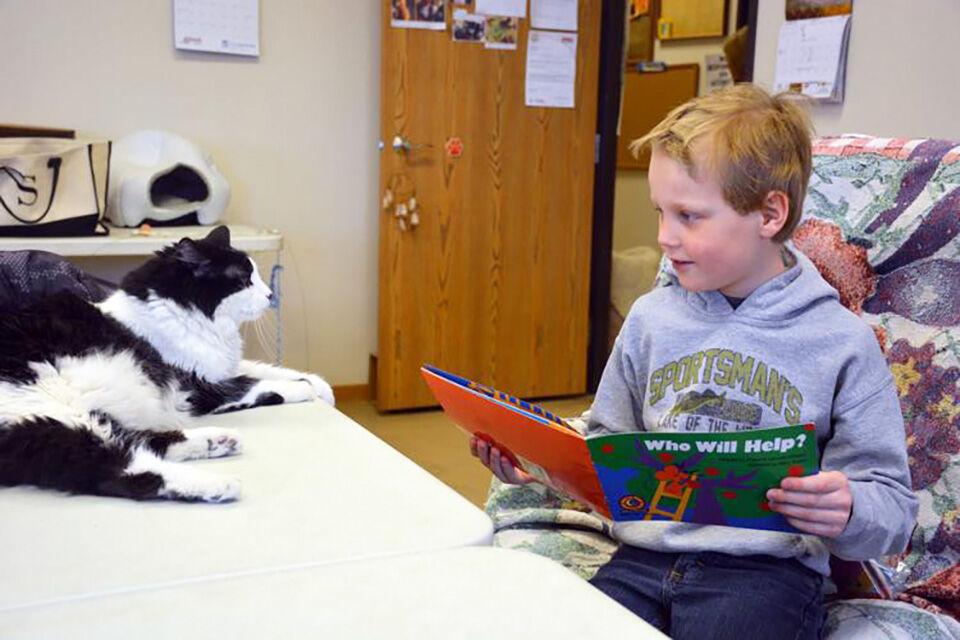 "Shelter Buddies improve skills" (March 9, 2018)
I always like to say that I started this job knowing absolutely nothing about photography and on some days, I know even less. My first time behind the camera was a doozy. I covered a North Dakota State College of Science Wildcats football game, standing on the sidelines with the official team photographer. When she took a picture, I took a picture. I ended up taking about 800, all from roughly the same vantage point, with no consideration for distance or lighting. I learned that less is more.
This photo, of Wahpeton Elementary School first grader Adam Hoefs reading to CeCe the cat, is an all-time favorite. Adam was one of the Shelter Buddies, who gained confidence and improved their fluency by reading to Humane Society animals. I think what I love most about the photo is the contrast between the relaxed cat and the engaged boy. It's a funny situation in a way, but also inspirational.
When I say I'm the Richland County reporter, what does that mean? My job includes informing readers, attending meetings, monitoring public opinion and otherwise trying to keep on top of topics. It also includes things they never told me about in college. I think "photographed kids reading to cats," as a resume item, would certainly grab some attention.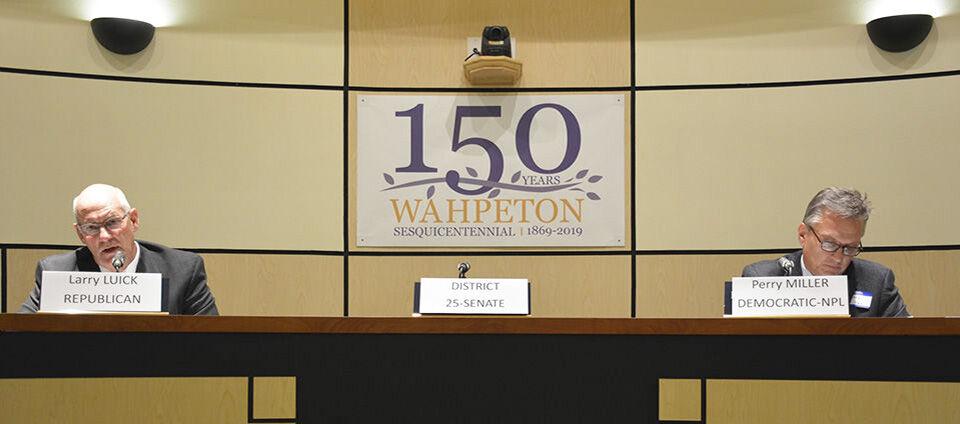 "Luick remains District 25 Senator; Miller concedes" (Nov. 20, 2018)
The 2018 elections were pivotal. That year, Wahpeton elected Mayor Steve Dale, North Dakotans elected U.S. Sen. Kevin Cramer and Rep. Kelly Armstrong and District 25 voters re-elected state Reps. Alisa Mitskog and Cynthia Schreiber-Beck. Unlike the others, the race between incumbent state Sen. Larry Luick and now-Richland County Commissioner Perry Miller wouldn't be decided on Election Day. It would be decided 13 days later.
When they say that every vote counts, believe them. Larry won by 21 votes, receiving 3,154 total vs. Perry's 3,133 total. The gap was narrow enough that Perry could have requested a demand recount. In the end, he declared the Richland County Auditor provided "thorough, accurate election results. I didn't foresee the outcome changing with a demand recount." Perry went on to complete his term on the Wahpeton City Council and successfully run for re-election to the Richland County Board of Commissioners.
Larry, in his third North Dakota State Senate term, currently serves as the interim president pro tempore. He is also chairman of the Senate Agriculture Committee and a member of groups including the Children's Cabinet. Earlier in 2021, he discussed the impact of a bill that provides stronger grain regulation in North Dakota. "We know that in any law that we pass, more ideas come to us all time time," Larry said. "There are cunning individuals out there that make us change the laws."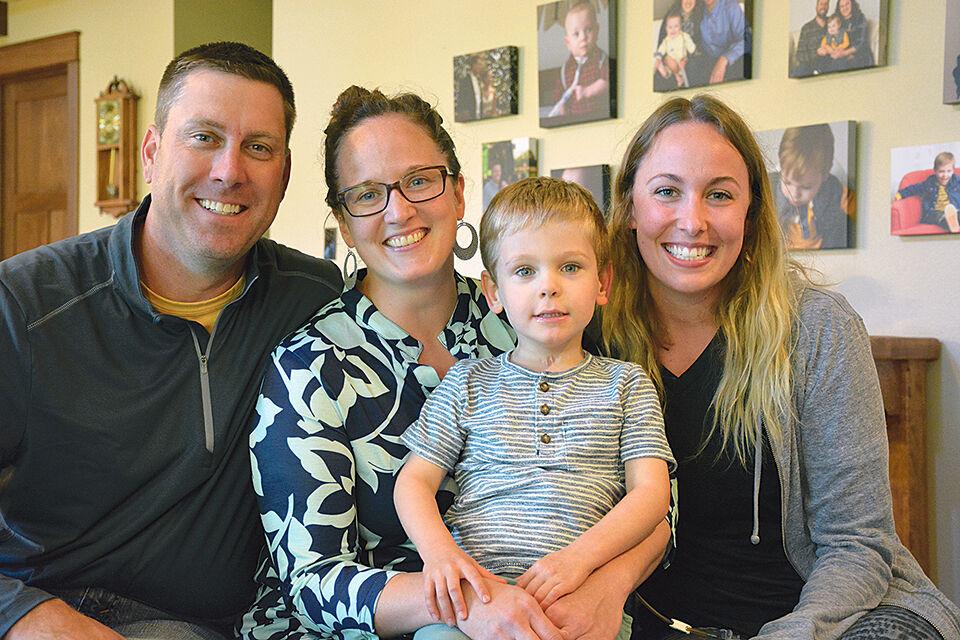 "Ready for the next adventure" (Sept. 1, 2019)
I've gotten to know some colorful, funny, exciting, whip-smart and caring people in the past six years. One of the bravest is Owen Kummer, 5. Owen, parents Blaine and Megan, and nurse Erica Muchow were interviewed on the third anniversary of his homecoming from the neonatal intensive care unit at Sanford Health, Fargo.
Owen and twin brother Liam each weighed only a pound when they were born approximately 17 weeks premature on Nov. 4, 2015. Liam lived for 130 days, dying peacefully in his parents' arms on March 13, 2016. Owen would be released in September 2016, growing up strong enough to get off a ventilator and have his tracheostomy tube removed.
This year, Owen is a kindergartener at Richland Elementary School in Abercrombie, North Dakota. He likes to farm on the weekends and loves playing. Blaine and Megan followed through on their plans to enroll Owen in swimming lessons. He loves the pool in Colfax.
Earlier in 2021, Owen had his feeding tube removed. He hadn't been using it for a year, but the Kummers opted to keep it due to uncertainty when the COVID-19 pandemic began. In the years since their son's homecoming, Blaine and Megan Kummer have kept up their friendship with Erica and are keeping up with their son. "He's like his dad, he just won't stop talking," Megan Kummer said. "There's a lot of inquiries and now that he's getting into the independent years, definitely a lot of negotiations."
I continue to be wowed by the Kummers' courage, grace and humanity. They shared Owen with Erica and shared Owen and Liam with their community. Taking Owen to the park and lake, watching as he dances, seeing him show off a toy — they earned all of that.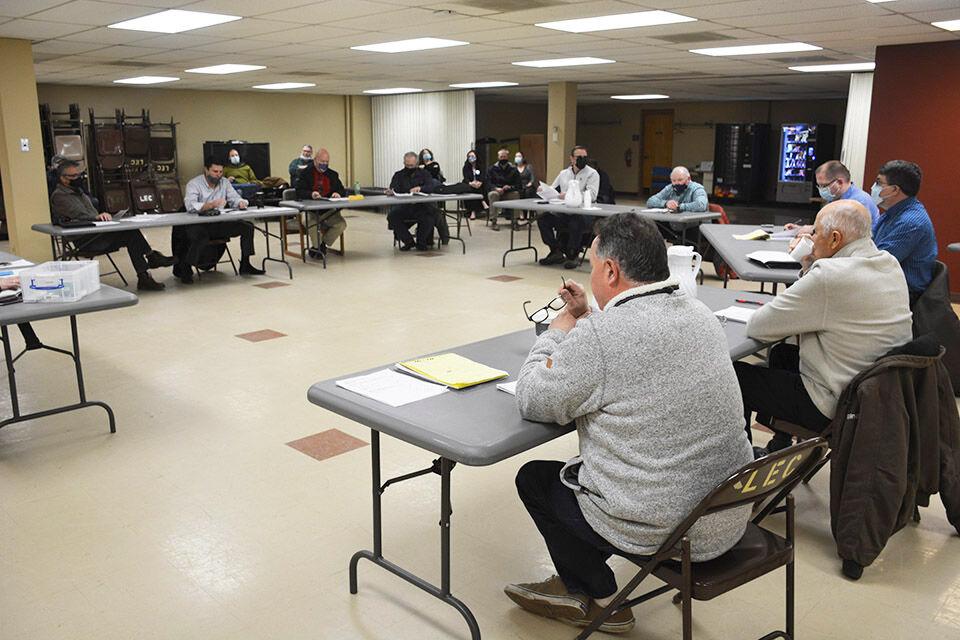 "Richland-Wilkin JPA, FM Diversion Authority reach agreement" (Oct. 26, 2020)
This was the one I'd been waiting five years for. I remember when I wrote my first story on the already long-established litigation and other conflict between upstream and downstream communities along the Red River of the North. I was new in town and figured that I was filling in for Carrie, that she would be the one who would see things through.
Last year's settlement to resolve federal and state litigation related to the Fargo-Moorhead Diversion was approved and signed on a Monday evening. Monday is a day we go to press. I had an inkling of what was coming, but still had to wait for the information. Once it came, it was a matter of getting the full, accurate story up before any other news organization.
Not too long after I joined Daily News, I changed my attitude. I stopped seeing myself as a chef, with articles like puff pastry, layered but delicate. I started seeing myself as a marathon runner, knowing when to sprint and when to be steady.
Six years on, and I'm still jogging.