Wahpeton High School's 2021 Homecoming has so far included a ceremony with a bang. Actually, two of them.
King and queen candidates Colin Samuels and Kylie Storo livened up their entrance to the Monday, Sept. 13 coronation by using confetti poppers. Samuels, who had a little trouble getting his popper to work, joked that anyway, "It's a boy!" Samuels and Storo also sported lime green and hot pink sunglasses.
A dozen high school seniors were among the community members waiting to find out who would be the next homecoming royalty. In the end, Abby Boelke and Jacob DeVries earned the honors.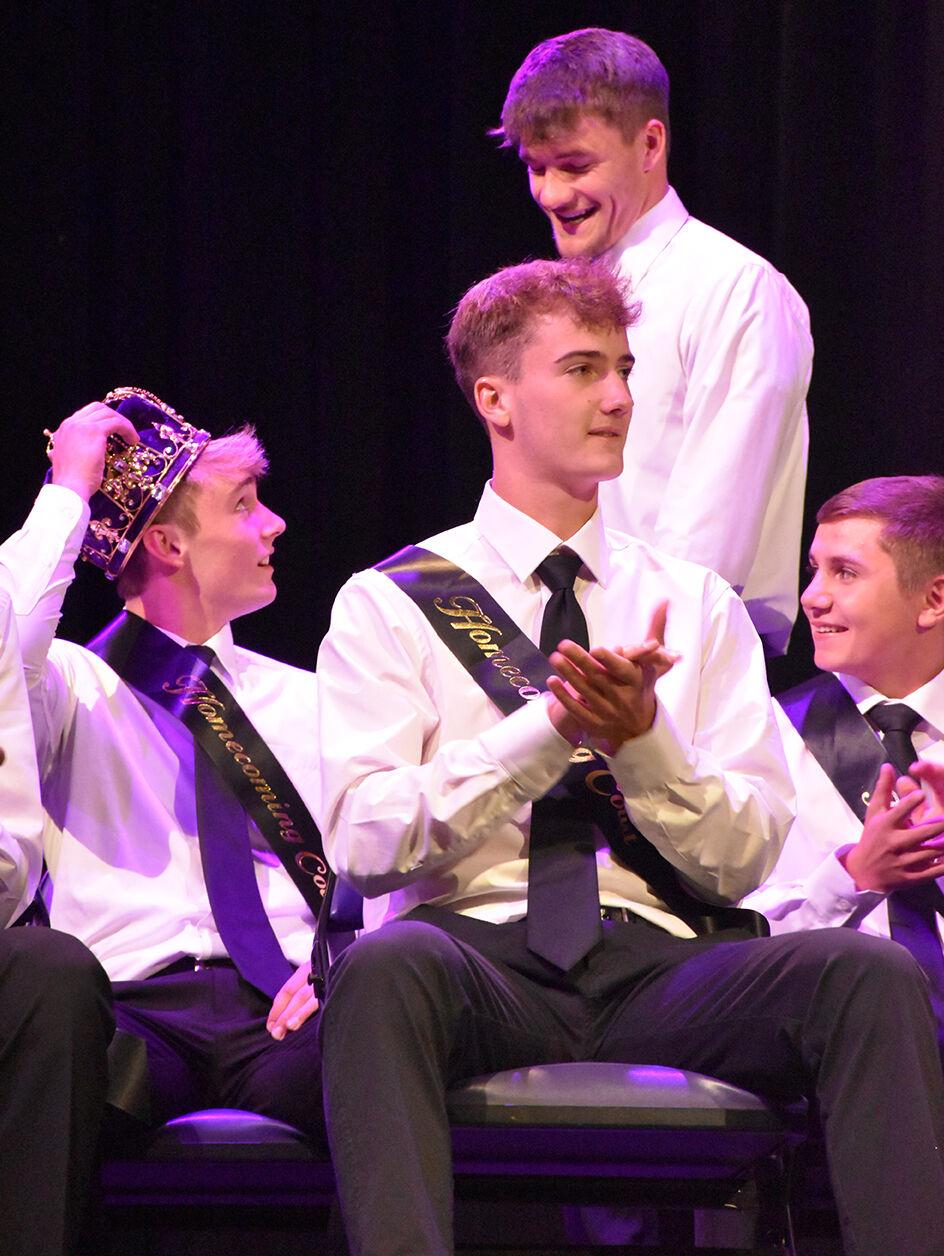 "I felt very honored and thankful for everyone who made the night possible," said Boelke, who was escorted by Caleb Beto and received her crown from 2020 Homecoming Queen Gabrielle Baumgardner.
DeVries, upon receiving his crown from 2020 Homecoming King Treyton Link, readjusted it a few times. The new king explained what was going through his mind when he won.
"I felt like Simba from 'The Lion King,'" DeVries said. "Who doesn't want to be like Simba?"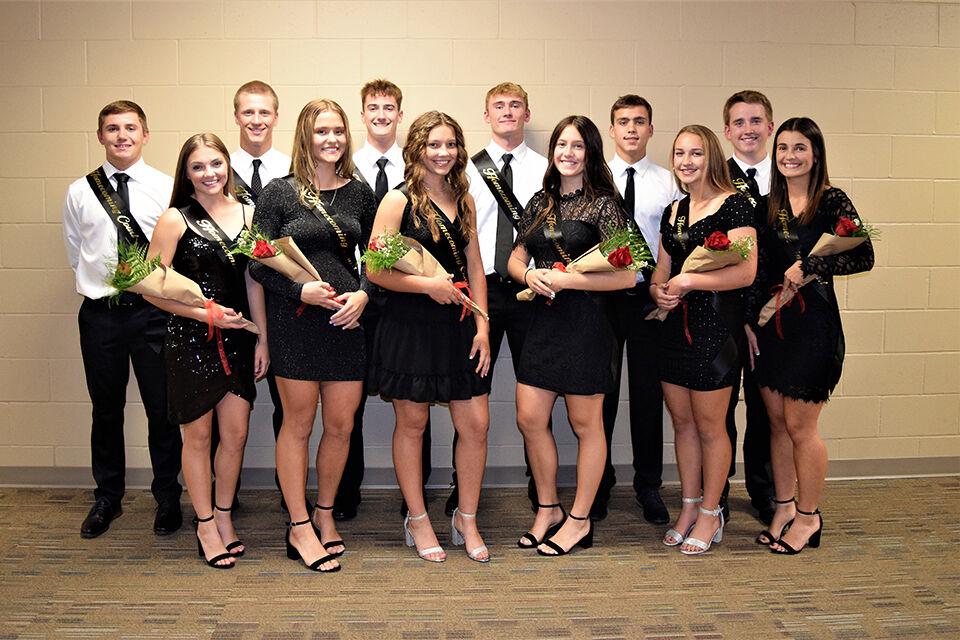 DeVries escorted Morgan Mostoller during the coronation ceremony. Wahpeton High School's 2021 Homecoming Court was completed by Quinn Bassingthwaite and Hunter Owens, Olivia Dodge and Tanner Barth and Sidnie Pulskamp and Blake Schafer.
Homecoming traditionally includes week-long costume contests and Wahpeton High School continued the trend. Monday was "Twin Day," followed by "Surfers vs. Bikers Day" on Tuesday, Sept. 14. "Decades Day" was scheduled for Wednesday, Sept. 15, followed by "Colors Day" and "Spirit Day."
The Huskies play the Valley City, North Dakota, Hi-Liners at 7 p.m. Friday, Sept. 17 at Frank Vertin Field, North Dakota State College of Science, Wahpeton. Saturday, Sept. 18 will include the third annual Wahpeton Public Schools Alumni Hall of Fame ceremony. Wahpeton High School will host an 11 a.m. luncheon. Admission is $25 and tickets can be purchased at the school district office, located in the high school.
For more photos from Wahpeton's coronation ceremony, visit NABUR.