The Wahpeton Women's Literary Club collected and put together 10 "home starter kit" baskets to give to homeless individuals transitioning into housing.
The project was initiated by the SouthEastern North Dakota Community Action Agency (SENDCAA). The Literary Club will donate the baskets to the organization so they can distribute the items to families in southeast North Dakota.
SENDCAA previously spoke at a Literary Club meeting about the need for home necessities for individuals transitioning into housing, Literary Club member Lori Buboltz said.
"They said there was such a need for it, that we said, 'Hey, we can help you out on that,'" Buboltz said.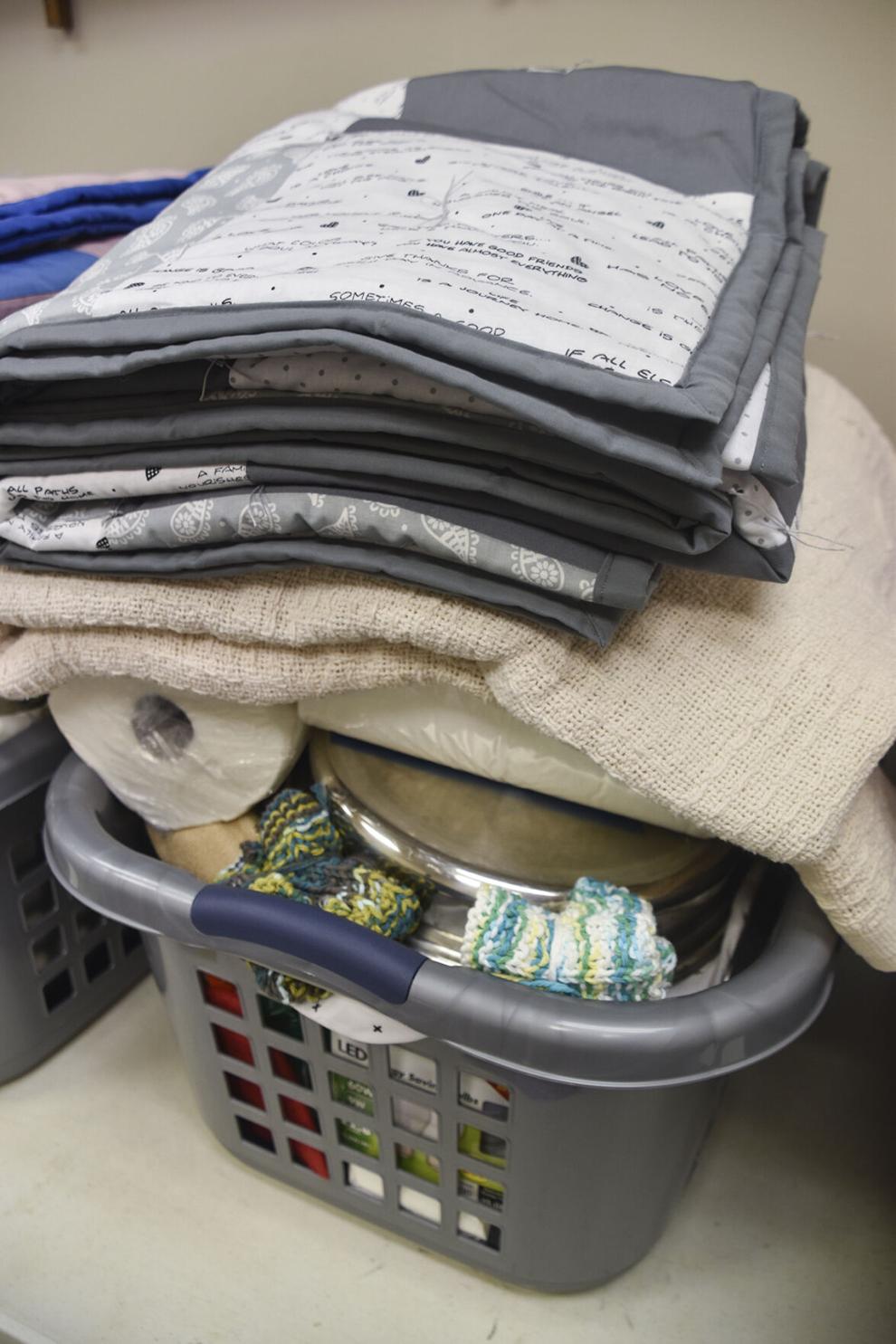 The women figure all 10 baskets cost around $600 and can accommodate a family of four, Literary Club member Pat Stern said. They contain essential items a family may need, like kitchen items, toiletries, toilet paper and paper towels, dish cloths and linens, light bulbs, hangers and cleaning supplies.
The Bethel Lutheran Church quilting group of Wahpeton handmade quilts for each basket, and the Wahpeton Eagles Club donated clothes, silverware, glasses and dishes. The Literary Club also held their annual rummage and bake sale in April, and some of the items they kept for the baskets. The rest was donated by the women in the Literary Club.
The women were provided a list of items that may be helpful for individuals who have nothing, Stern said.
"We went beyond the list," Stern said.
Service projects are a natural part of any GFWC member, Literary Club member Karen Engstrom said. The Wahpeton club is a member of the General Federation of Women's Clubs (GFWC), which focuses on community improvement by enhancing the lives of others through volunteer service. GFWC has around 80,000 members in affiliated clubs across the country.
"That's one of the things the Literary Club does. We help out in the community wherever we can," Engstrom said.